Built-in high frequency absorbing material inside the inserts of ZENLET Cache greatly improves the signal frequency. It allows the user to conveniently use RFID function.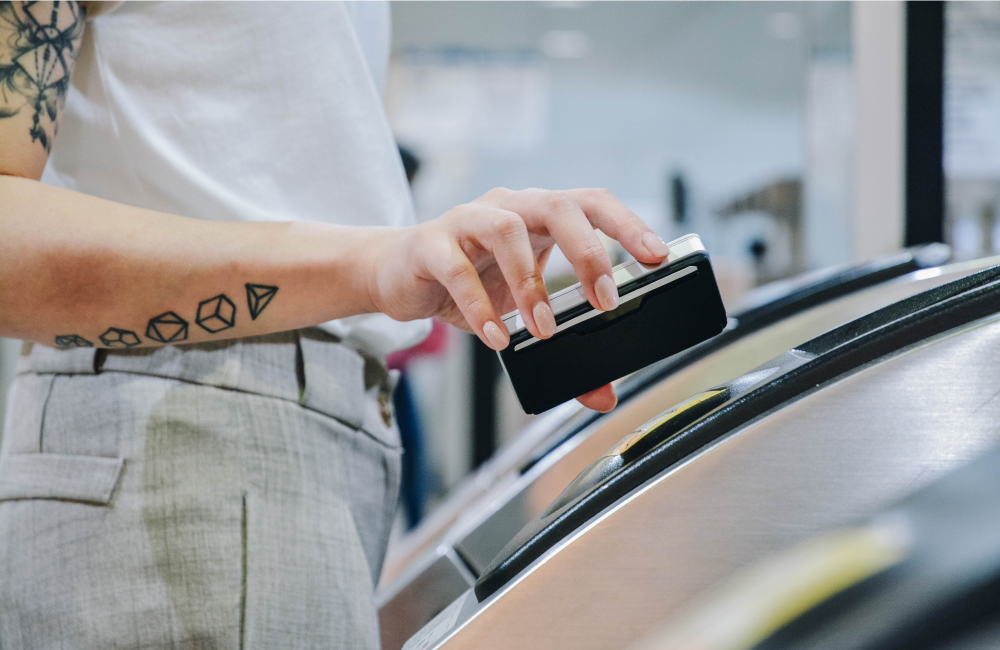 With the horizontally staggered slots opening in different directions, it allows the user to store and retrieve the cards or banknotes easily. In addition, due to the card stored in the other layer takes up the space, it makes the layer where the banknotes is stored tighter, and thus keep the banknotes from falling out.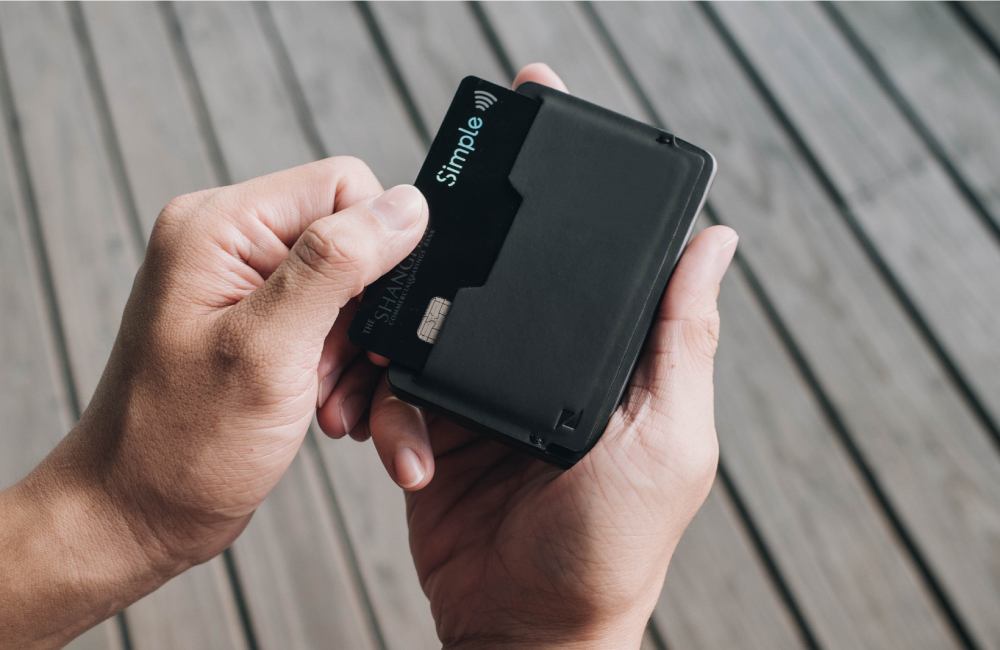 Hidden Space for Banknotes Storage
Unlike the traditional money clips, the banknotes stored inside The Accessory will not be exposed and can be retrieved easily.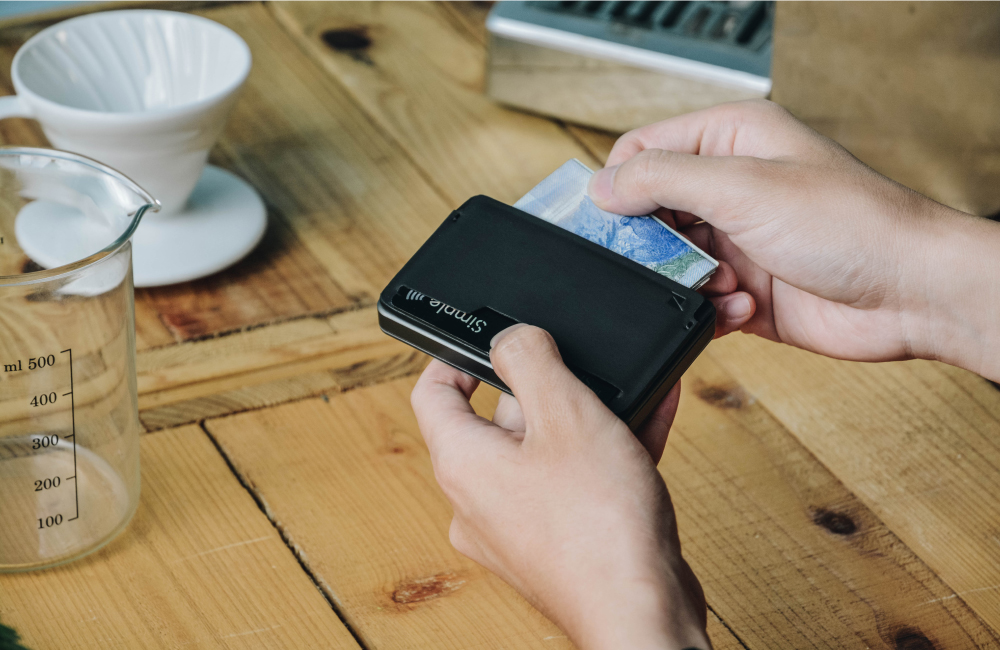 Nano Micro Suction Technology
Suitable for repeated uses, strong holding power, easy to clean with water.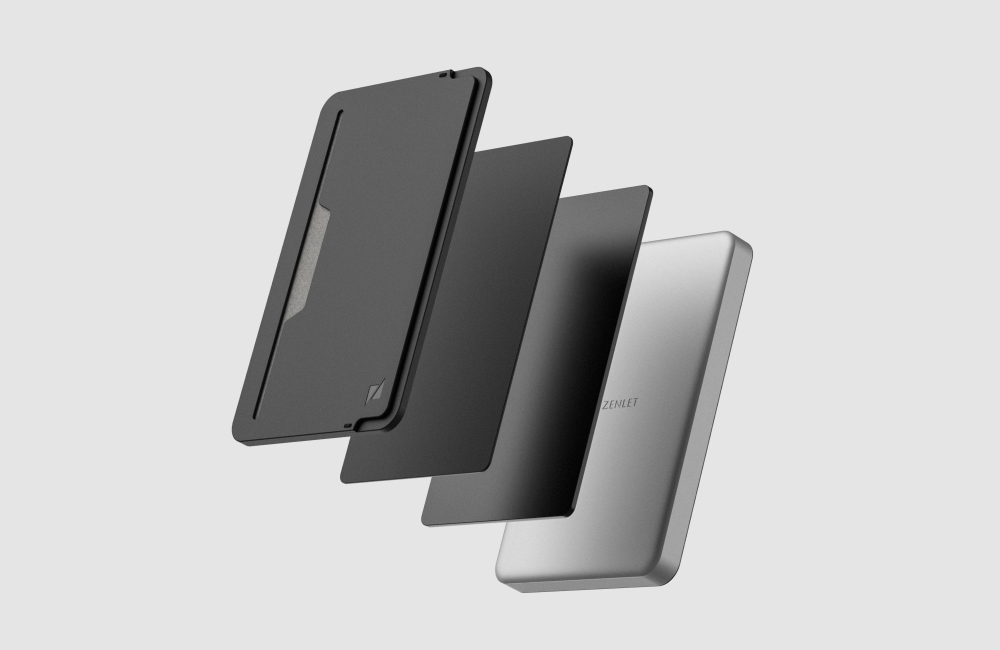 Minimal Design & Premium Materials
Select the high-quality vegan leather and work on it with the ZENLET's usual minimalist aesthetics to create a versatile lightweight accessory with a thickness of merely 3mm.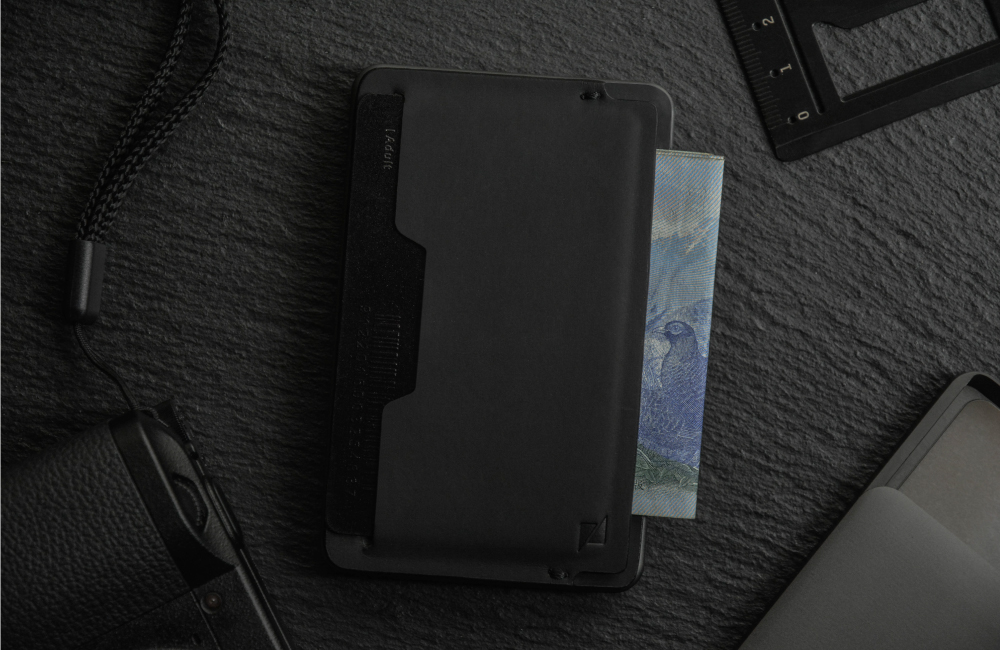 Maskase - World's #1 antimicrobial copper foil mask organizer 
Wearing a face mask will help prevent the individual from contracting any infectious germs through droplets and contact.  
However, many people overlook the potential risks associated with the masks not properly used or storaged that they tend to touch their masks with their hands, and thus, spread the microbial from the mask to their mouths, noses, or eyes unintentionally. 
Sometimes, the microbial will be transferred to contaminate the pockets, bags, and your other personal belongs to make the epidemic prevention a failure.

● Copper Foil
- High purity copper:
High purity copper (99%) is used to disinfect and decrease the spread of germs that they will not live more than 4 hours.

According to a study, presented at the World Health Organization's 1st International Conference on Prevention and Infection Control (ICPIC) in Switzerland that copper surfaces reduce the rate of HAI (Healthcare Acquired INfections) by 40% and 97% in bacterial,viruses, and fungal pathogens. 
In 2009, Professor Bill Keevil, from School of Biological Sciences of University of Southamptons, published a research that A H1N1 virus can hardly be found on the copper surface after 6 hours.

● Folding Mechanism to stay upright
 Maskase can be folded inwards to stay upright to sanitize and dry out after use.
● Intuitive Distinction
The exterior of Maskase is marked with numbers 1 and 2 to distinguish the case used to store the unused mask from the one used to store the mask that has been taken off temporarily to avoid messing up. 
 ● Light & compact
    Size of a credit card.  Easy to slip into pocket without revealing its shape. Weighs only 20 grams; 
     lighter than the weight of 2 pieces of 50 cents.
● Water & dust-resistant
  Made of PP. Maskase is elastic, anti acid, anti-alkali, heat-resistant, and easy to clean.
● Made in Taiwan
More than 5,400,000 people have been tested positive for COVID-19 in the world. Especially, in the U.S. alone, more than 6% of its total population have been tested positive for this pandemic.
With a population of nearly 24 million, Taiwan has just 440 total COVID-19 infections (approximately 0.002% of its total population) ever since the outbreak has swept Asia in this Feb. 
To battle coronavirus pandemic, the Taiwanese has learned that it is not enough to just wear a face mask, wash their hands frequently, and keep a physical distance from others.
Rather, it has become a everyday ritual in Taiwan to carry around the diluted alcohol spray, hand sanitizer, face mask, and mask case as the Taiwanese take every possible measure to prevent the spread of COVID 19.
Product Specifications

● Cache
Materials: Vegan leather, microfiber lining, nano micro suction pad
Dimensions: 98 L x 61.5 W x 3mm
Designed and made in Taiwan
One-year worldwide warranty
● Maskase
Dimensions : W191 × H119 × D1 mm
Weight : 17.3g
Material : PP / Copper foil
Color : White
Origin : Designed and manufactured in Taiwan
Please note that Maskase are non-returnable for hygiene reasons.
Minor scratches and dents appear on the copper foil side which is normal during the production process, it won't affect the anitmircobial functionality.
● Tool Card
Materials: Stainless Steel 420 with heat treatment
Measurements: 85 L x 54 W x 1 mm
Features: 
Chisel / Peeler / Bottle Opener / Can Opener / Carton Opener / Letter Knife / Twine Knife / 
Phone Stand / iPhone Eject Pin Storage / 
7-Position Wrench (M2/M3/M3.5/M4/M5/M6/M8) 
/ Screw Driver / Centimeter 
Ruler / Inch Ruler
Designed and made in Taiwan