Package Includes:
ZENLET Baseplate x1
The Cable Holder x2
The Pin x1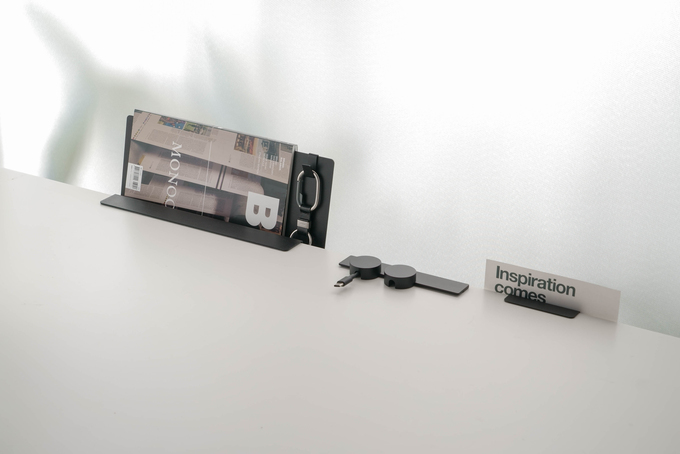 A multi-task organizer that is easy to install, intuitive to use, and adaptable to any kind of situation.
-       Simple, yet versatile. Express your unique organizing styles with ease.
-       Modular accessories define the layout tailored to your needs to increase your work productivity.
-       Simple colors to go with your varied styles of space.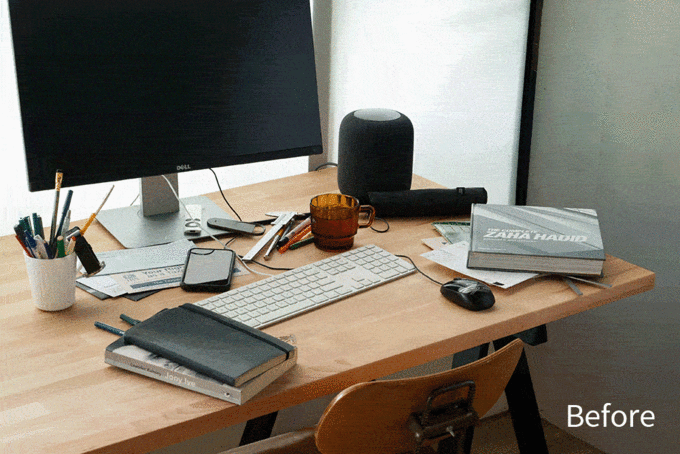 ZENLET Baseplate
A stress-free device to
sort out tangled cables on desk.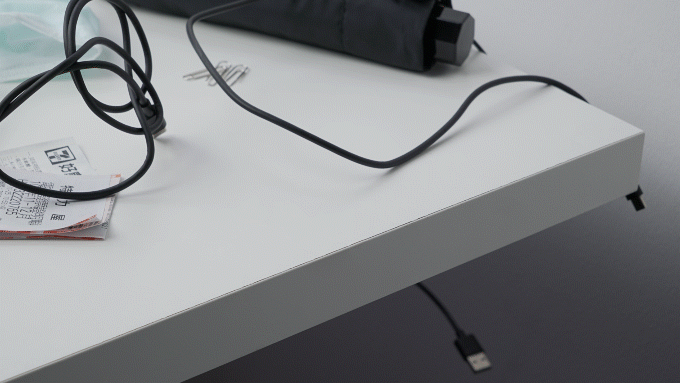 No drilling required. Just place it onto any horizontal or vertical surface and it will be ready to use within seconds. Organize up to 4 cords simultaneously. Space-saving. Work perfectly well with The Pin.
Quick cord arrangement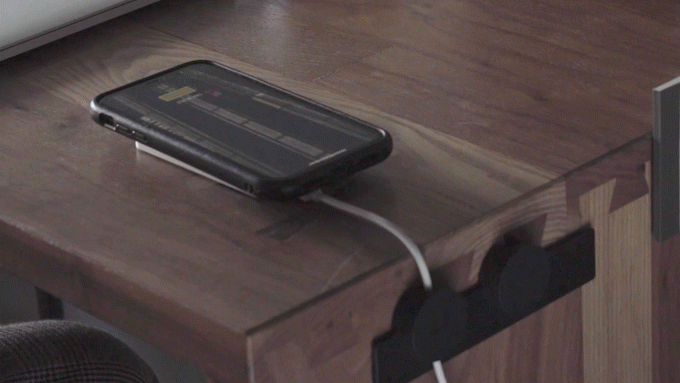 Declutter your desk and live with less.
Freely extendable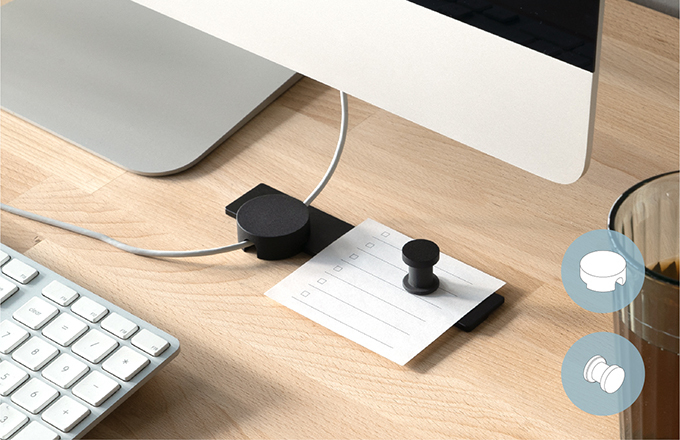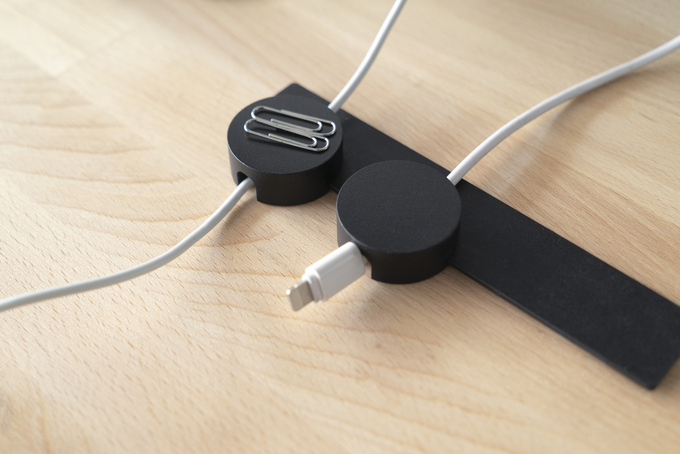 Magnetically attached to the Baseplate, its strong magnet force keeps the cables in order and from falling off the desk.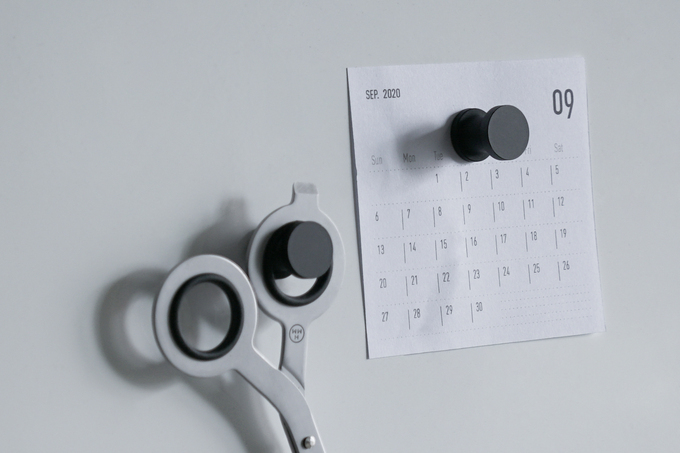 Magnetically attached to any flat surfaces of The Baseplate.
More extended functions with the least space. 
Nano Tech

Suction force generated by millions of miniature suction cups on the nano suction tape allows Baseplate to adhere smoothly to any flat surface firmly. 

Zero installation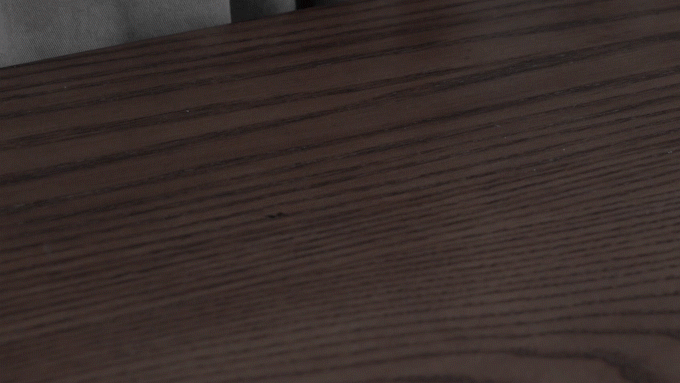 Ready to use and remove in seconds. No Tools required. Say adios to Instructions.

No-mark removal.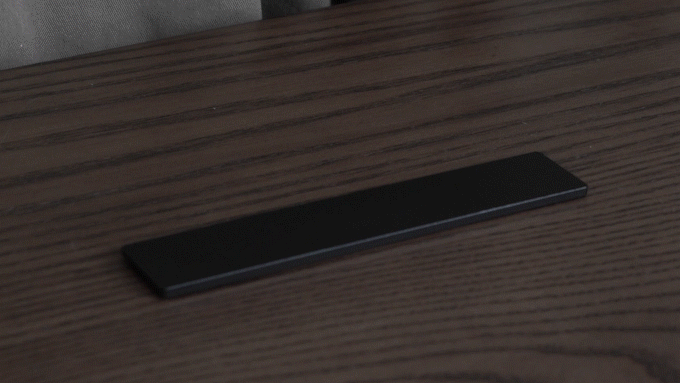 Easy and clean removal without tools.

Dual installation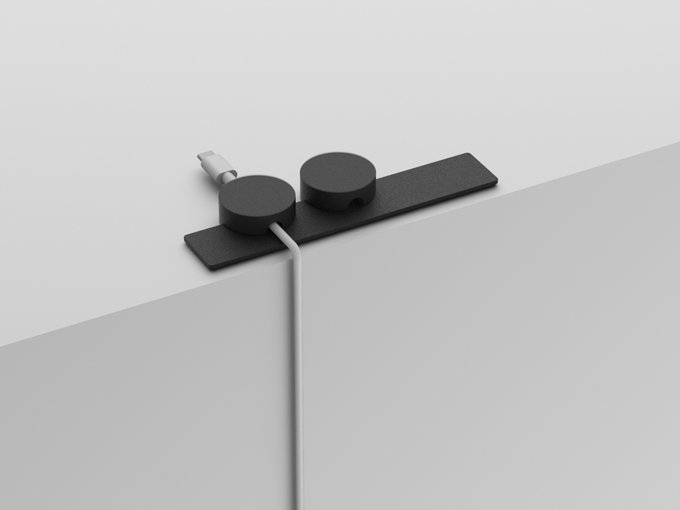 Vertical or horizontal? You decide.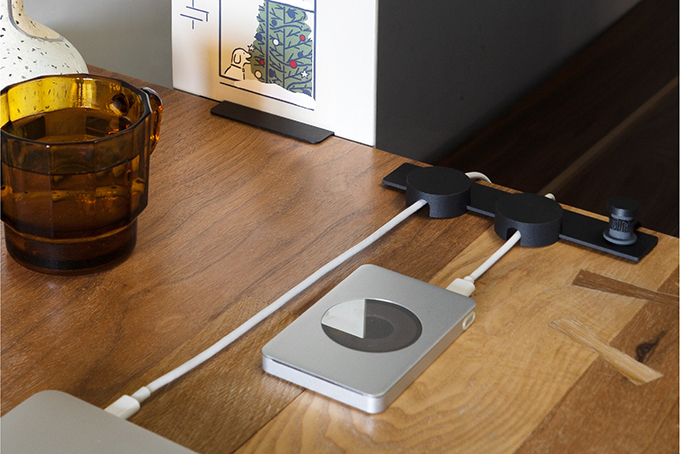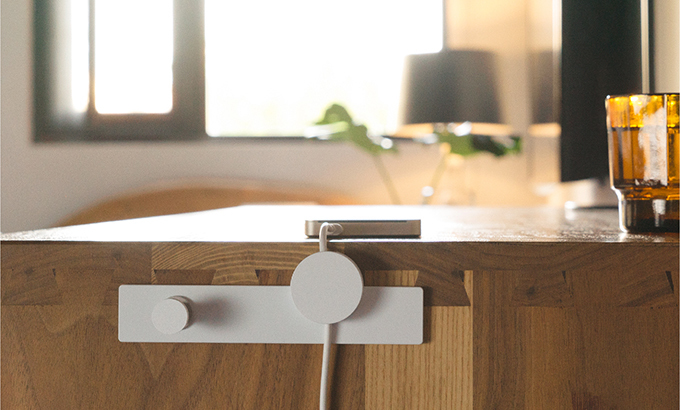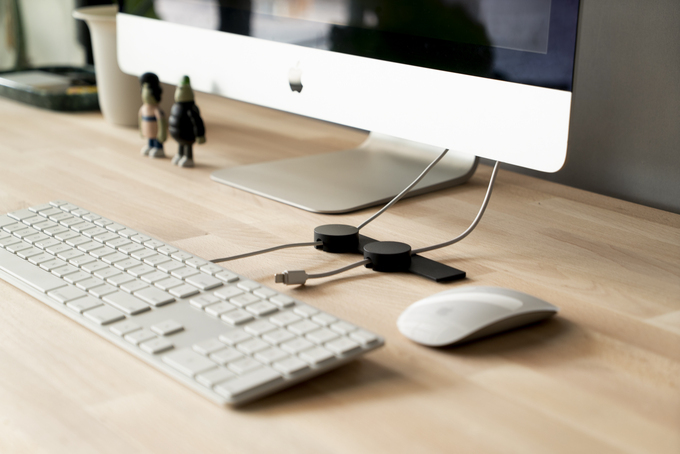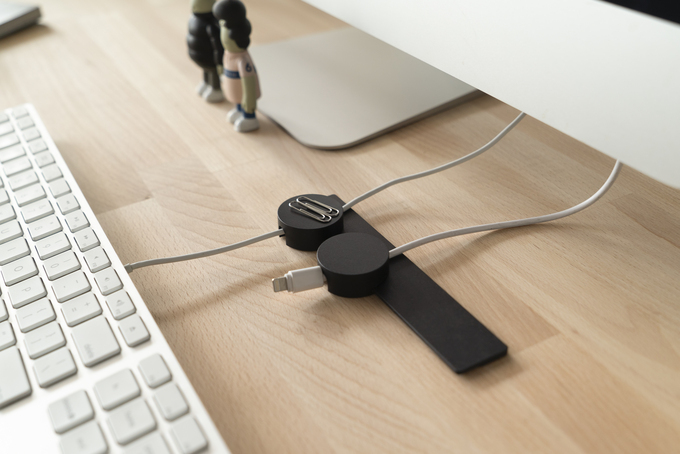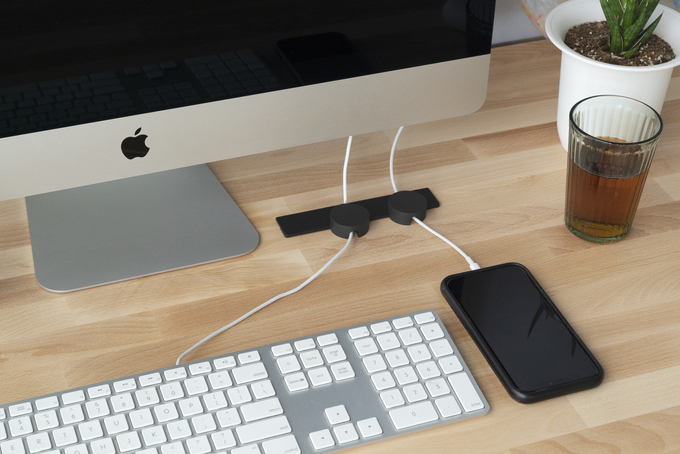 ZENLET Baseplate
Dimension: W150 X H2.2 X D28 mm
Weight: 42g
Materials: Steel、Nano-Micro Suction Tape
Origin: Designed and manufactured in Taiwan.
The Cable Holder
Dimension: 𝞍35 X H13.8 mm
Weight: 30g

Materials: Aluminium Alloy、NdFeB Magnet、EVA Foam、Velvet
Origin: Designed and manufactured in Taiwan.
The Pin
Dimension: 𝞍19 X H20.1 mm
Weight: 20g
Materials: NdFeB Magnet、Steel、Silicone Rubber
Origin: Designed and manufactured in Taiwan.