Package Includes:
ZENLET Clip x1
The Pin x1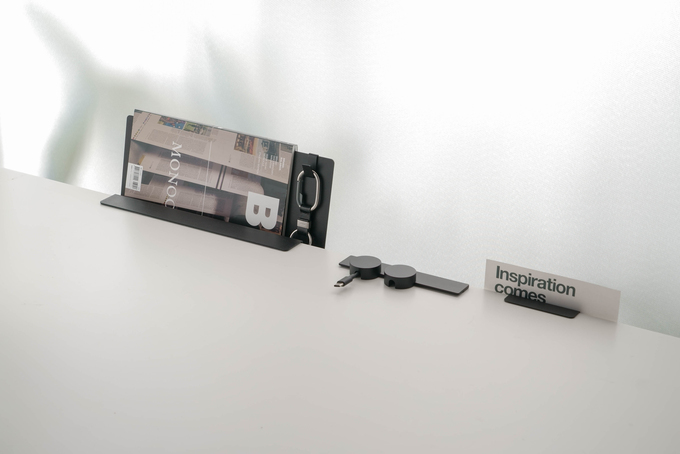 A multi-task organizer that is easy to install, intuitive to use, and adaptable to any kind of situation.
-       Simple, yet versatile. Express your unique organizing styles with ease.
-       Modular accessories define the layout tailored to your needs to increase your work productivity.
-       Simple colors to go with your varied styles of space.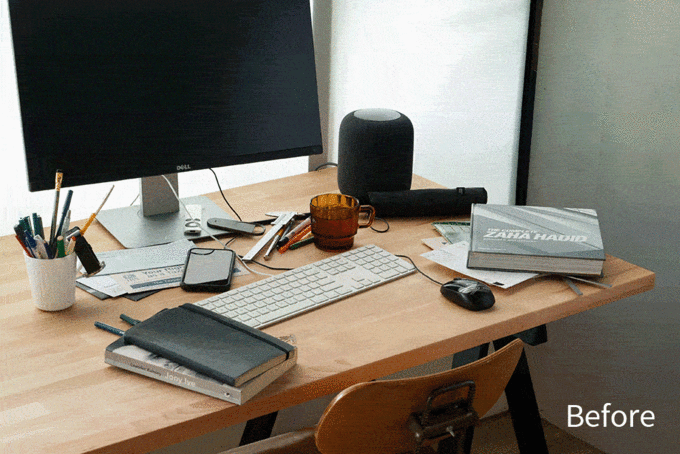 ZENLET Clip
A unique binder clip to keep your bills, coupons, or mails in order.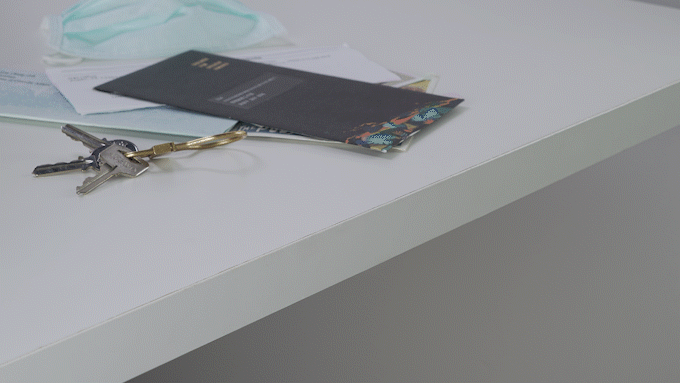 No drilling required. Ready to use in seconds. Space-saving. Organize your mails, bills, or coupons with no sweat. Works well with The Pin.
Flexible organizing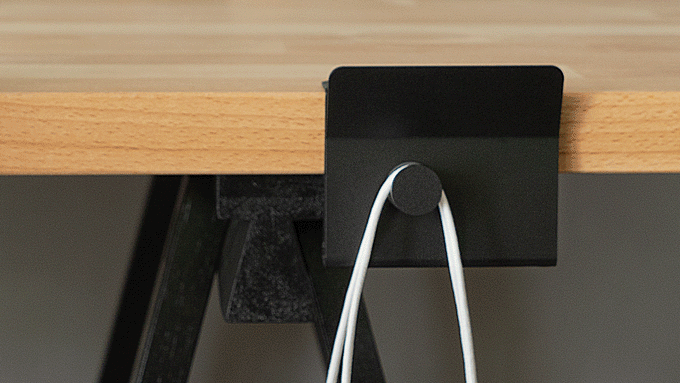 Small but versatile. A neat helper to take in your mails, bills, or paper bags.
Fit into any situation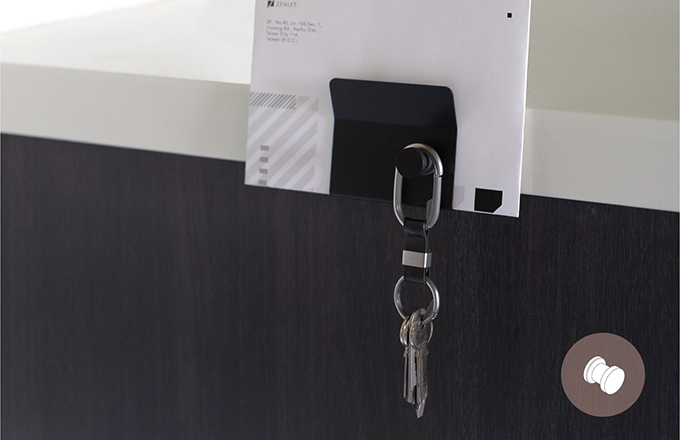 Paired up with The Pin to conquer clutter.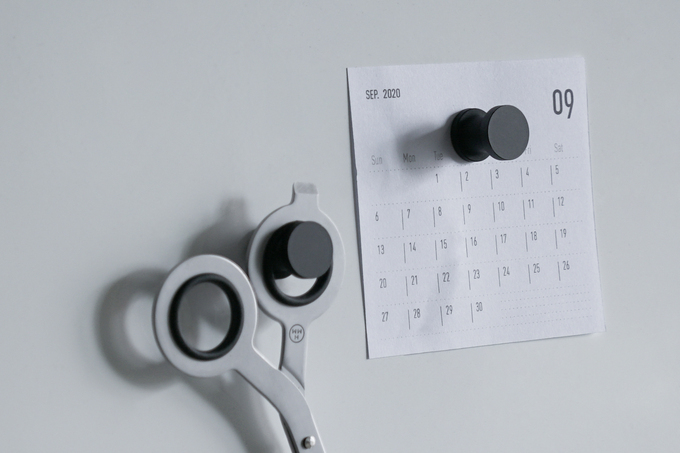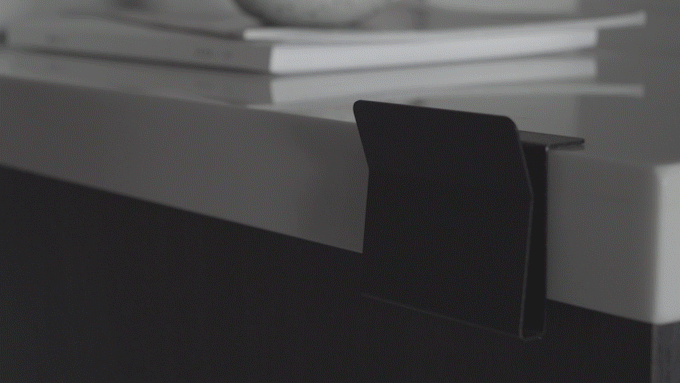 Magnetically attached to any flat surfaces of The Clip.
Nano Tech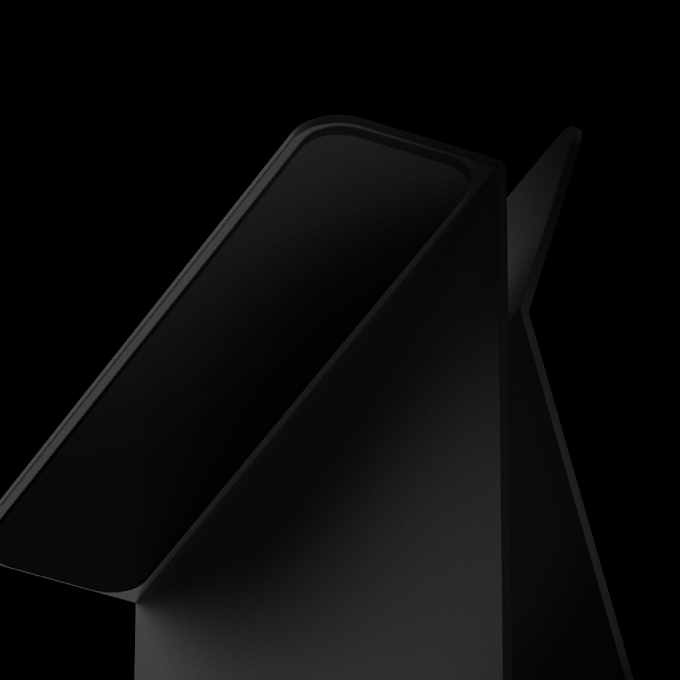 Suction force generated by millions of miniature suction cups on the nano suction tape allows Clip to adhere smoothly to any flat surface firmly.

Zero installation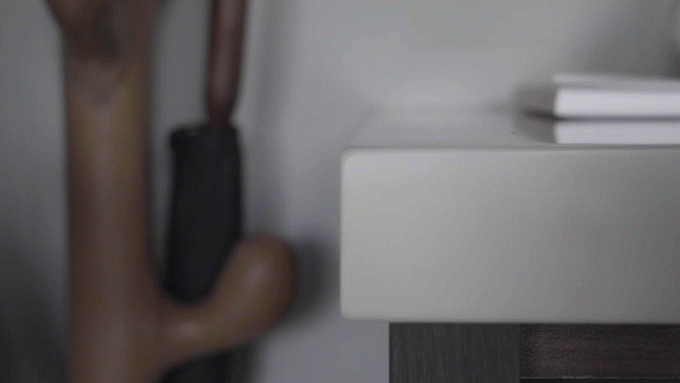 Ready to use and remove in seconds. No Tools required. Say adios to Instructions.
No-mark removal.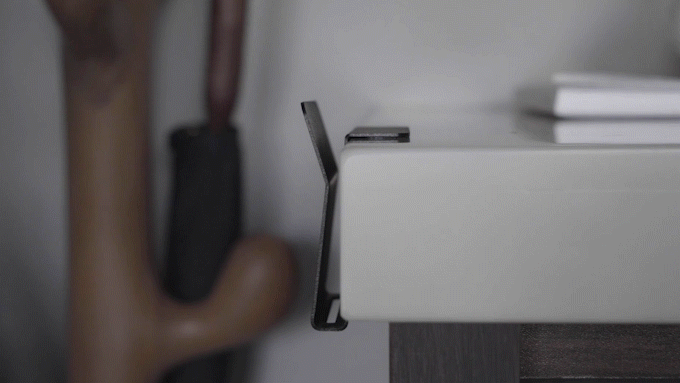 Easy and clean removal without tools.

Free style anywhere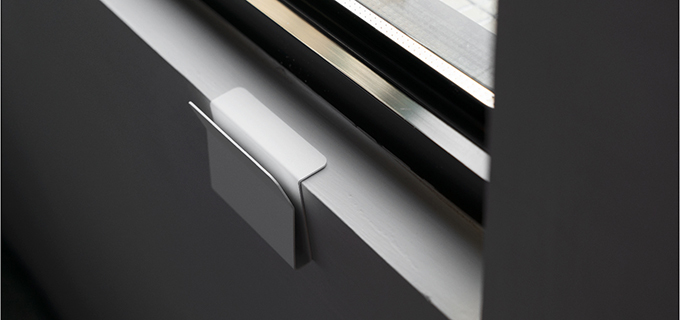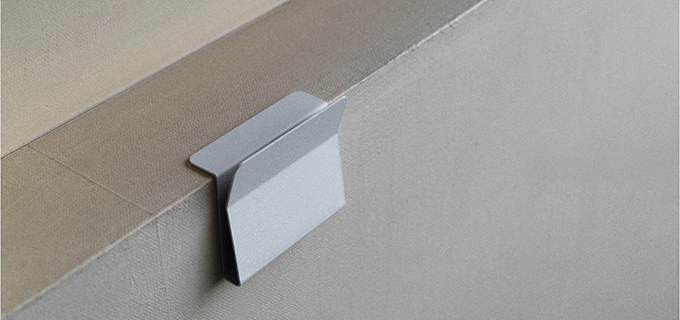 Basic but fit for any edges.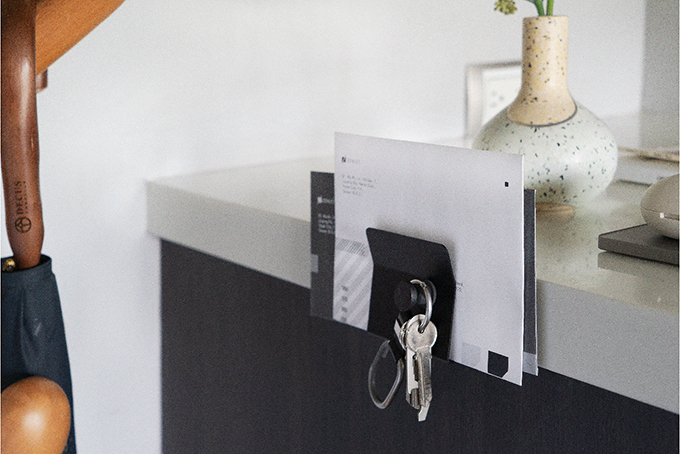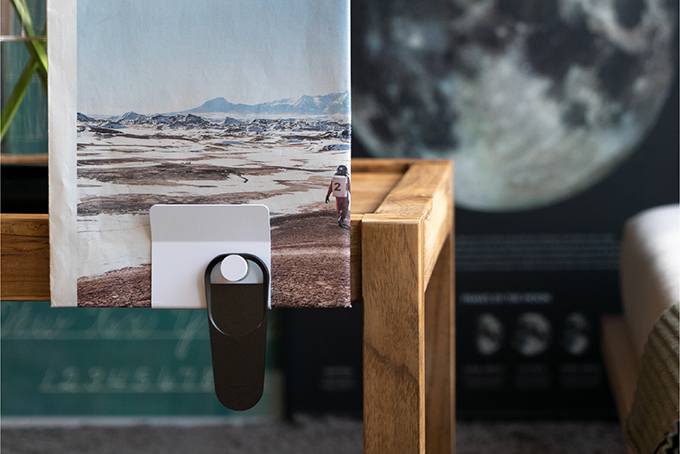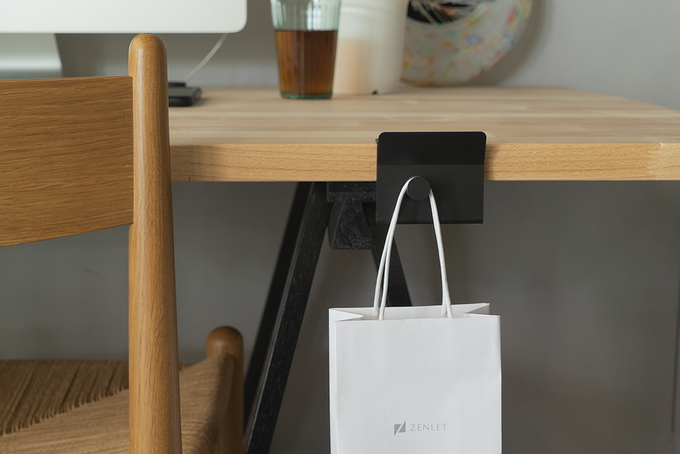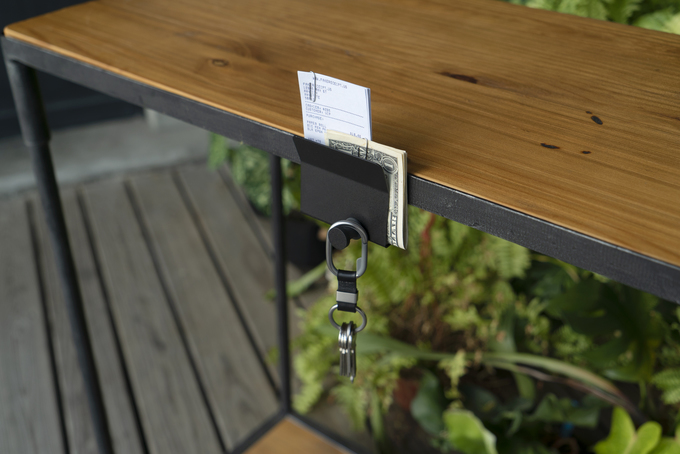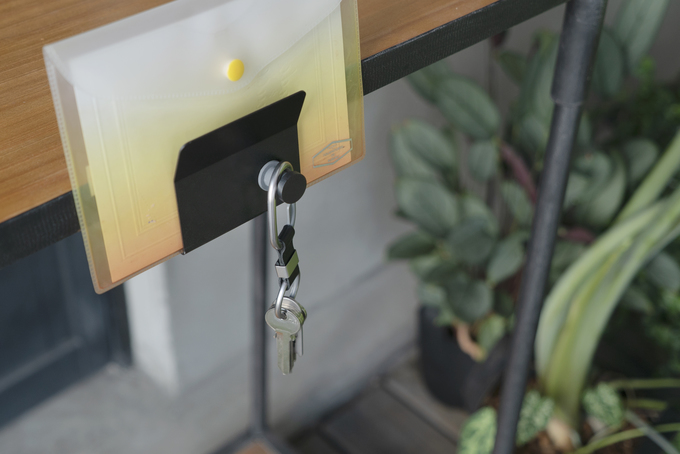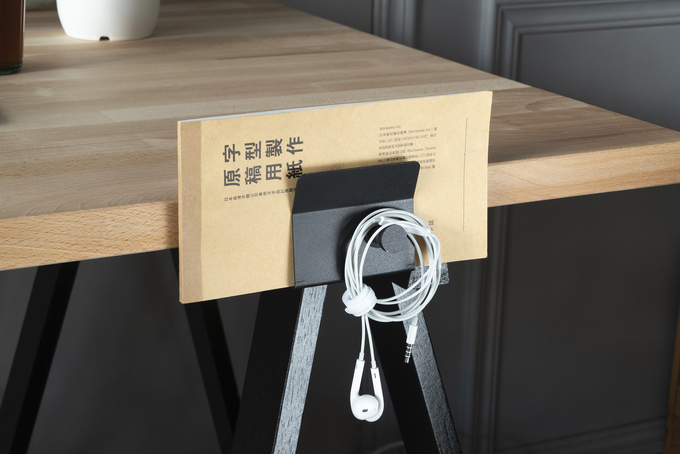 ZENLET Clip
Dimension: W80 X H70 X D33 mm
Weight: 100g
Materials: Steel、Nano-Micro Suction Tape
Origin: Designed and manufactured in Taiwan.
The Pin
Dimension: 𝞍19 X H20.1 mm
Weight: 20g
Materials: NdFeB Magnet、Steel、Silicone Rubber
Origin: Designed and manufactured in Taiwan.