We aim to create a botanical garden readily available at your fingertips.
By gazing at the swaying lush plants, your stress level is reduced and your focus will be shifted from the technology to your surroundings. 
No longer feel alienated as you are revived by the language of the nature.
This fall, we will launch our newest panel, "Foliage Series", created based on three aesthetic house plants. 
We especially utilized the traditional print style to capture the natural charm of the plants. 
Then, we demonstrated the unique characteristics of foliage with the mysterious color schemes and decorated them 
with layer of gold sprinkled to create the vivid image of plants swaying with the wind under the autumn moon.
Not exclusively for Zenlet 2 Series, we will simultaneously launch "Foliage Series" for the wallpaper background 
of mobile phones, smartwatches, and tablets to make your digital life full of greens.
Why not start your very own botanical park now?
Stephania erecta
It is a tropical plant native to Thailand with enlarged roots shaped like turtle shells. It will shoot out new round-shaped leaves in Spring.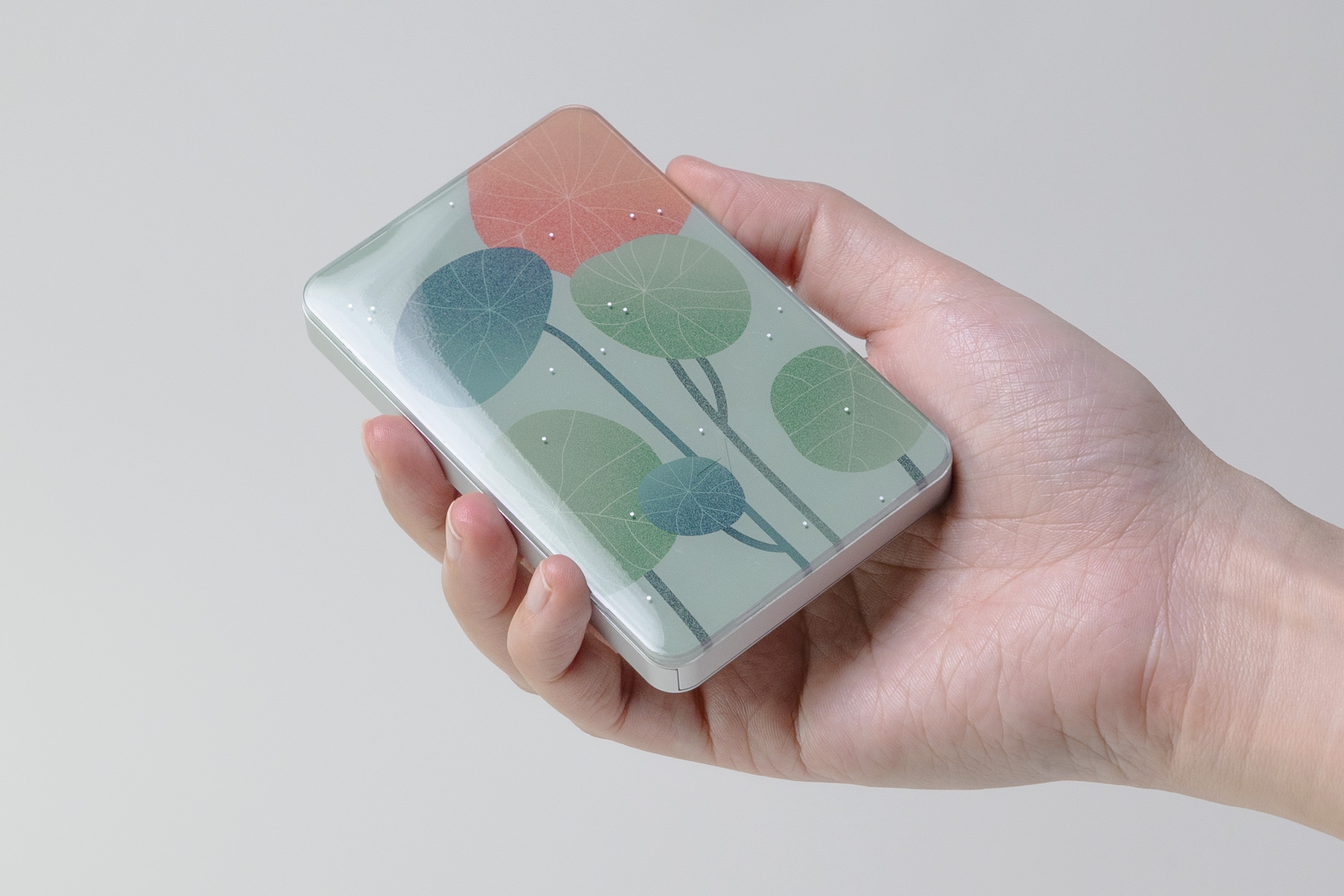 How to install / uninstall the Front Panel
● Uninstallation Steps
1. Use the panel opening tool to go around the gaps between the Front Panel and the aluminum frame to set them  apart.
2. Remove the Front Panel from the wallet.
1. Align the Front Panel to the wallet at one side. Snap and press fit.
2. Snap and press fir around the four corners of the wallet.
●  Measurements: 98 L x 63 W x 2.5 mm
●  Surface Treatment: Matte
●  Origin: Designed and made in Taiwan
●  Warrenty: One-year worldwide warranty