LAVA ball — feel the nature.
We believe Earth possess the mysterious energy to inspire our minds and to cleanse our soul.

Volcanic rock
is formed when molten rock erupts onto the Earth's surface, cools, and solidifies almost instantly when it is exposed to the cool temperature of the atmosphere. 
Following the sudden cooling, unique and randomly created pores are formed. 
Volcanic rock itself has been around for billions of years, it has been known a grounding stone that can balance the emotions and bring about calmness and strength.
Due to weathering and erosion at the earth's surface, each rock was tempered into stones with distinctive shapes, and became the so-called "
Lava Stone
".
Each carefully selected volcanic stone is treated with the multiple cleaning procedures to remove the dirt and bacteria. 
Then, we pair it up with the restrained matte aluminum alloy and process it with the high-precision sphere machining and hand-grinding craftsmanship to create a flawless piece of art on the desktop, 
LAVA ball
.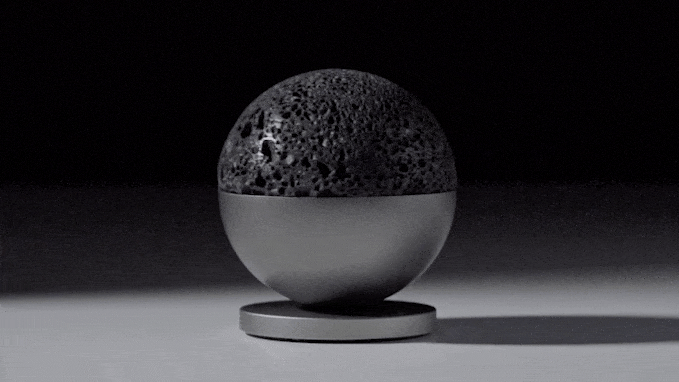 Every LAVA ball is one-of-a-kind. Each pore and mark on the sphere resemble the unique traces of its past.
Each LAVA ball is distinctive that you can never find any one identical to yours. It is destiny that brings you and your LAVA ball together. 
It is like the moment when molten rock erupts onto the Earth's surface, your LAVA ball is ready there to meet you.
So, let this quiet and peaceful LAVA ball to accompany you on this day, and every day that follows.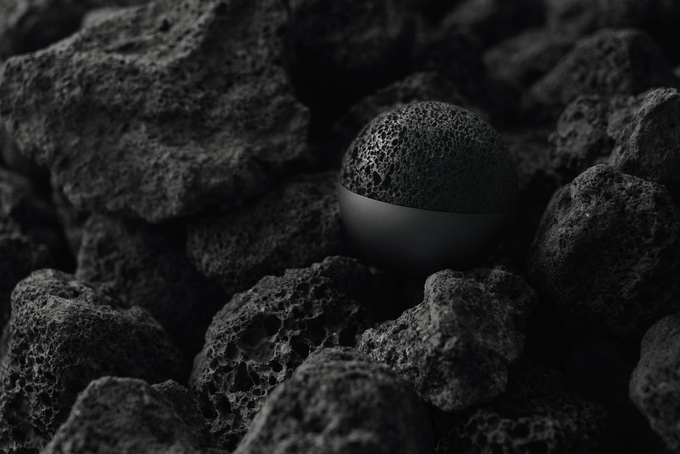 LAVA ball enables you to enjoy the purest energy in nature and to experience the ASMR* sensations through 
listening
, 
gazing
, 
smelling
,
and
touching
.
When you feel anxious, exhausted, or creatively depleted, why not give LAVA ball a try to allow it take you away from the reality and make peace with your mind. 
Listening
|

Embrace the rhythm of the Earth and relieve your stress.
Gazing
|
Focus on the present state to get to the next level of meditation. Awaiting the moments of inspiration to come. 
Smelling
|
Perceive and immerse yourself with the familiar scent to wake up the pleasant memory.
Touching
|
Experience the unique rock texture to ease the anxiety.
*ASMR, Autonomous Sensory Meridian Response, is the euphoric tingling sensation people feel when they see, hear, touch, or smell something that often begins in the scalp, shoulders, or spine before spreading to other areas of the body.
When you need an escape from the reality, simply drop one of your favorite essential oil scents on your LAVA ball. 
Then, place it on the magnet holder and gently turn the ball to spread scents to the air for immediate diffusion. 
Now, you are ready to relax, unwind, and enjoy.
Inspiration at your fingertip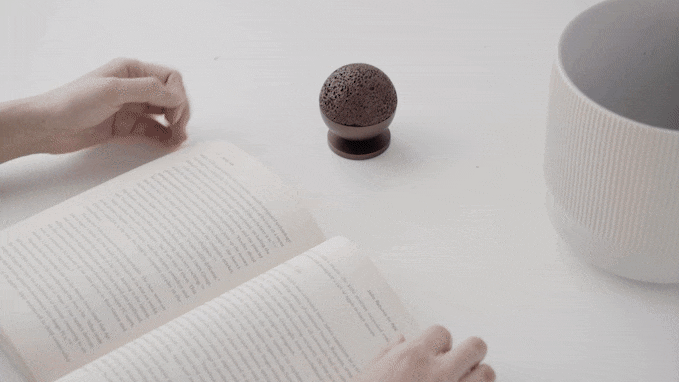 No longer will you have to rummage through your bag or drawers to find something to keep you focused. 
Thanks to the magnet holder, LAVA ball will always stay on the desktop and come in handy just to inspire you. 
The fine igneous texture coupled with the grasping of the solid LAVA ball makes you focus on the moment to catch the inspiration that is so fleeting.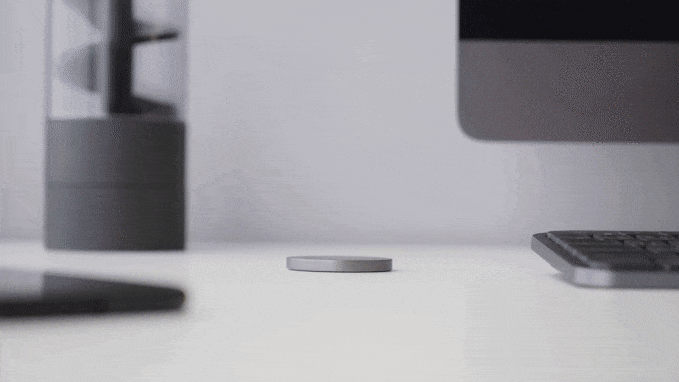 With the unique and solid spherical exterior, LAVA ball not only suit your surroundings but also bring out your personal style actively or passively. 
 Carefully selected natural volcanic rock, black or red. Adamant and fadeless.
Unique
Each LAVA ball is unique that it is one of nature's masterpieces. In order to present its purest inner state, we decided to show the volcanic rock in its primitive form as follows
Uneven original pores

A scatter of white quartz

Imperfect interface of volcanic rock and aluminum alloy

Possible different shades of black/red color occurred due to volcanic eruption
We believe these unpredictable minor flaws are the hidden treasures from Nature and that is what makes your very own LAVA ball special. 
High precision machining
Made of aerospace-grade aluminum alloy and CNC machined, the high-precision sphere of LAVA ball spins smoothly and steadily on its magnet holder.
Magnetic adhesion structure
Connected by the magnetic force, LAVA ball allows for color mix & match, swift aroma exchange, and is readily repairable & replaceable. These features take its user experience to a higher level.
Nano-suction technology


Reusable Nano suction tape. Easy installation and removal. No residuals. 
Best gift ideas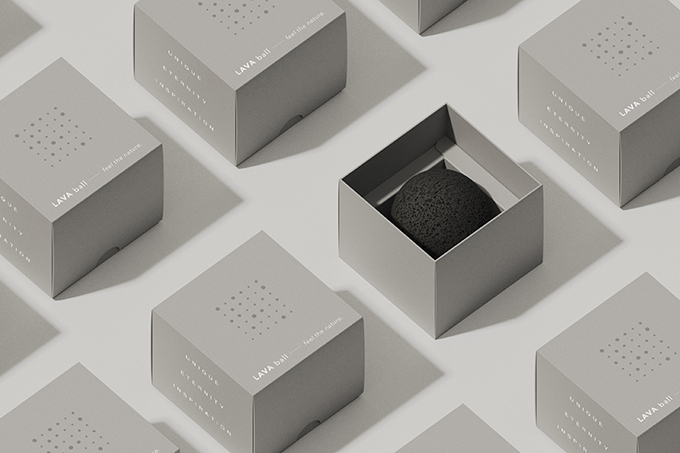 LAVA ball symbolizes "

Unique

", "

Eternity

", & "

Legacy

". It is the best gift idea for your loved ones.