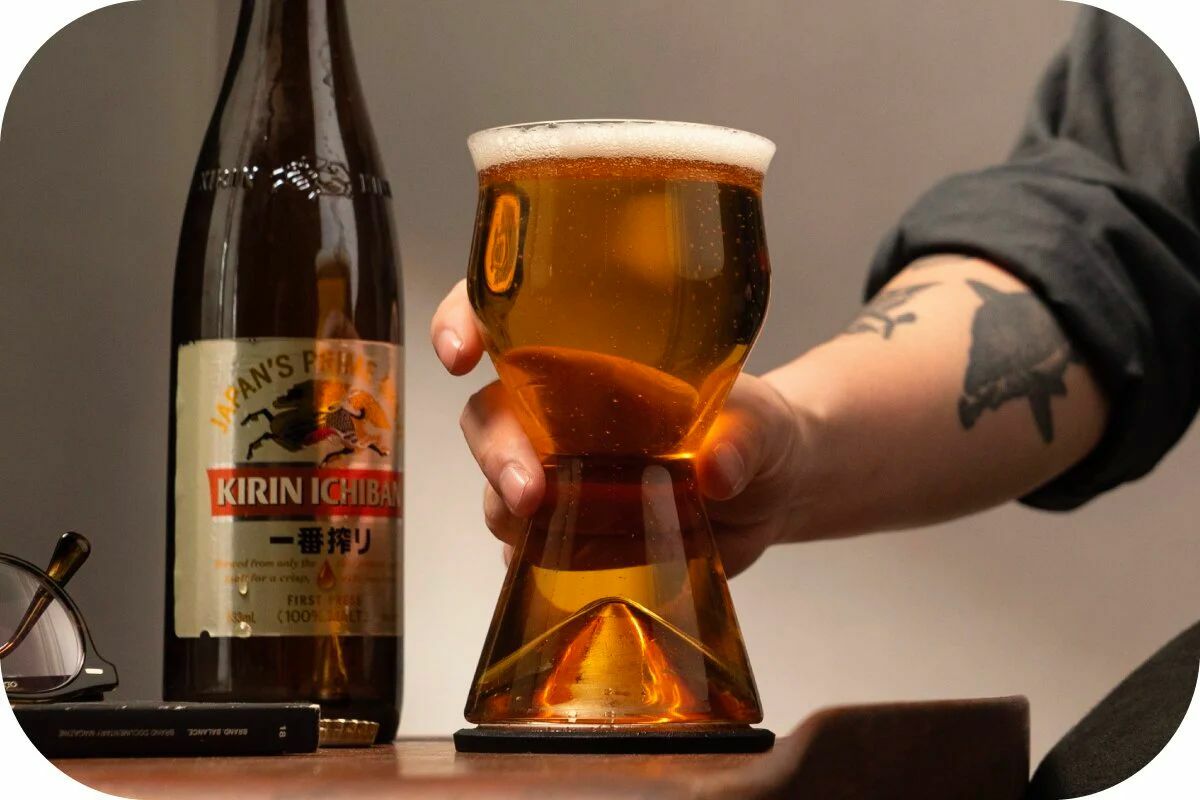 Apart from keeping the temperature low, the foamy silky texture is definitely one of the key components of tasty beer. 
The airiness contains the aroma and makes the beer even smoother. 
The Chill Beer Glass ensures you'll get your beer cold, pairing with the self-bubble-generating technology that keeps your happy hour never-ending!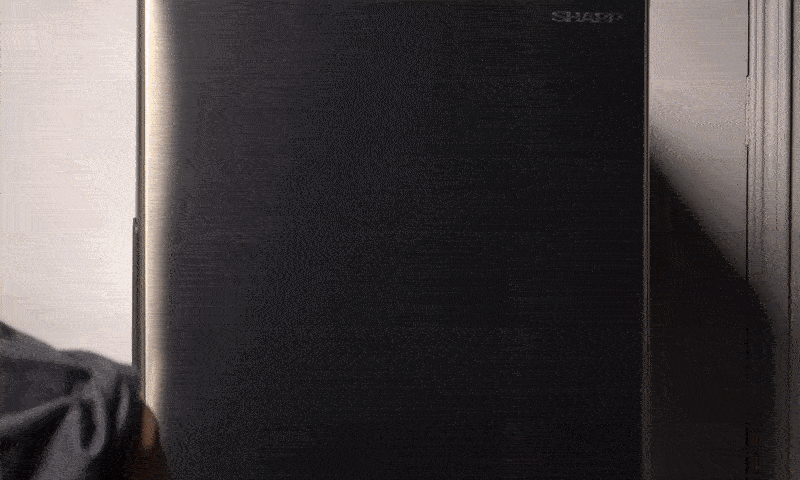 1. Place the cooling cone downward on top of the glass.
 2. Leave them in the freezer for 3-4 hours.
3. Flip the cooling cone underneath the glass and pour in the beer of your choice.
❶ Self-Bubble-Generating Technology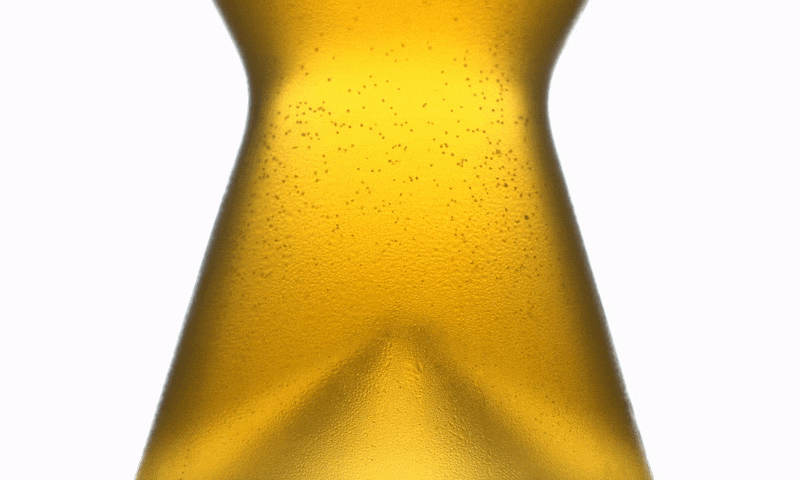 The specially developed Nucleation Ring System helps the air within the beer to gasify and float upward, creating a foamy layer that enhances the aroma and mouthfeel.
❷ The Tulip Shape Opening
The top of the glass is designed to maintain the foam, allowing you to savor your beer with no rush. The petal-like shape also enhances the beer's aroma, whether it's a dark brew or a clear Lager.
❸ Clean & Pure Aroma and Flavor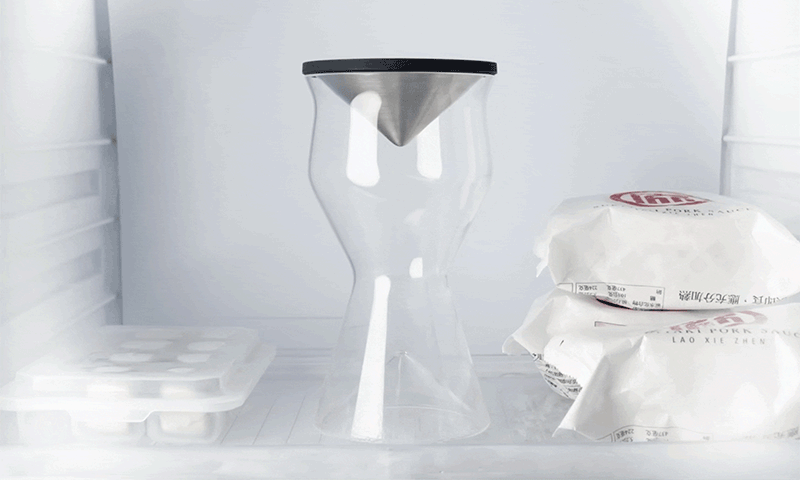 The cooling cone acts as a lid, keeping any odor and dust out of the glass. With a silicon O-Ring seal, it ensures your chilled glass remains clear and hygienic.
❹ Make the Happy Hour Last
You won't need to tolerate any warm beer anymore! The Chill Beer Glass is tested to effectively slow down the rising temperature, keeping your beer cool and refreshing for over an hour.