Refined Craftsmanship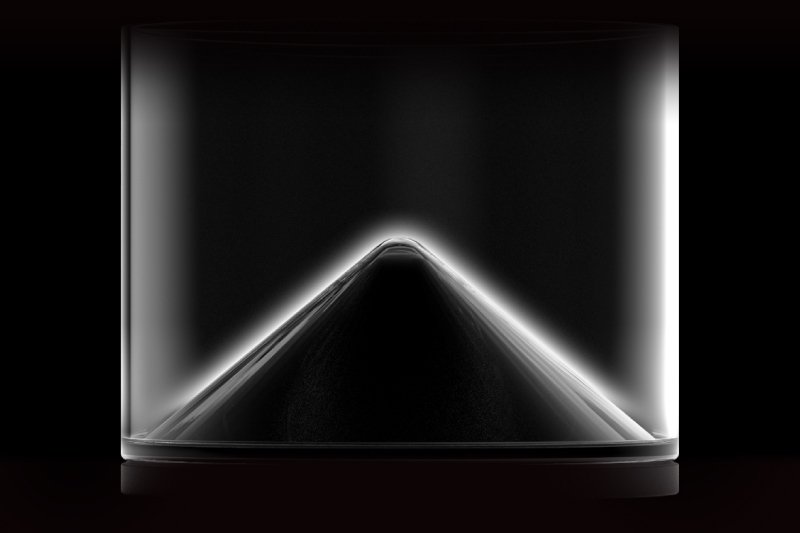 The tumbler glass, entirely crafted in hand-blown borosilicate glass by the craftsmen,
is not only crystal-clear in appearance
but also substantially effective in withstanding high temperature and extreme temperature changes.

Aerating Peak
Before you sniff the whisky, swirl The Chill Tumbler gently and observe the viscosity of the whisky.
While you see the legs run slowly down the glass,
the liquid lingering on the slope of peak protrusion continues to interact with the air,
which brings out the subtle nuance of whisky every time when you take a sip.

Unlike the traditional whisky glass, the clever design of peak protrusion coupled
with a wide brim allows your nose get closer
to capture the aromas the best way possible from sniffing and all the way through sipping.

If you prefer to drink whisky on the rocks, The Chill Tumbler is a good fit for you.
Due to the slope of the peak protrusion inside the tumbler glass,
some ice cubes are kept away from the amber liquid, and thus, slow down the melting.
This will reduce the dilution and keep your whisky flavorful.

Size:W 91.5 x H 70 x D 91.5 mm
Weight:110g ±5
Material:Borosilicate Glass
Designed in Taiwan, Made in China