Product Features
● Nano Micro Suction Layer l Adhesive to any flat surface
      With the suction force generated by millions of miniature suction cups on 
      the nano suction tape, ZENLET The Rack can hold a considerable weight 
      and adhere smoothly to any flat surface even if  the surface is porous.
● From scattered to Ordered l Micro-organizing is intuitive
     Ever wonder why your desk become cluttered with books you have not 
     finished reading, Post-it notes,  and your everyday items?  
     You know you  are not good at organizing, and you know it too well that  
     you  are in desperate need for no-sweat tips to tidy up your desk.
    「√」ZENLET The Rack liberates your imagination of intuitive organizing 
     that it transforms the objects unintentionally hung on The Rack into a 
     piece of artwork.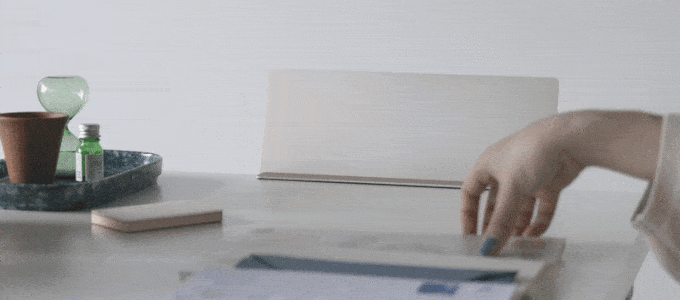 ●  Slanted Angle of 15∘
     Best Solution to Space Efficiency, Ergonomics, & Structural Reliability
      After thorough mathematical calculation, we found the angle of 15∘, 
      where it is closest to the vertical,  yields the least space enough to 
      store your daily items or documents conveniently.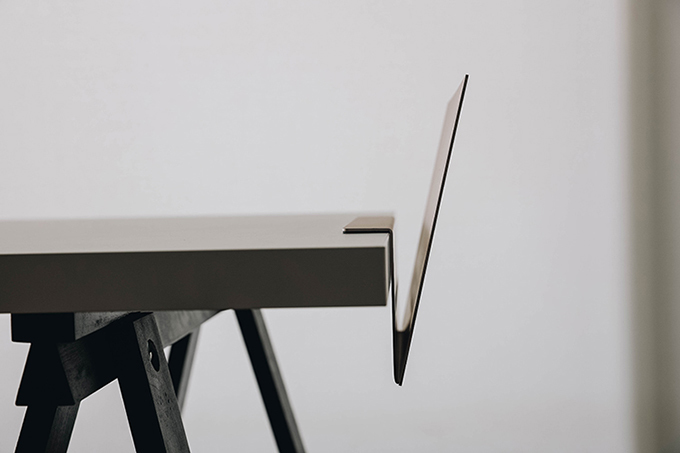 ● A Rack with a Style l Express Yourself Creatively
      Inspired to subvert the traditional ideas about the desk organizer, 
      we created an off-the-desk rack to help  you organize the objects 
      casually clattered on the desk.  
      Have your own philosophy in  organizing  and do it  with your style.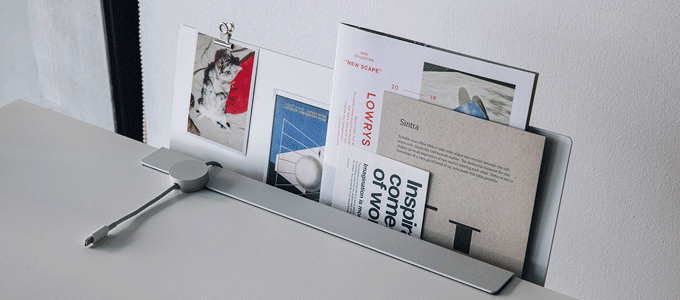 ● All-Purpose Hook l Have It Your Way
     By storing your most forgotten items such as keys or umbrellas 
     on ZENLET The Rack,  you can finally enjoy the experience of 
     intuitive organizing with peace of mind.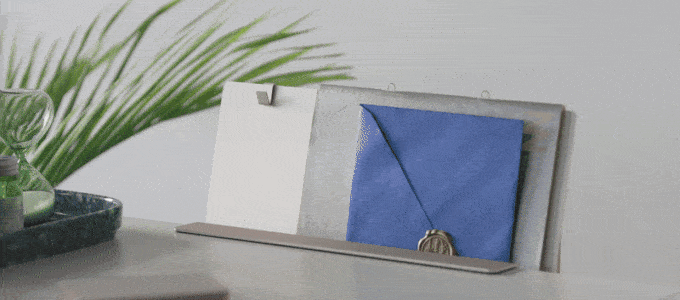 ● Adaptability l Upcycling
     ZENLET The Rack is adaptable to take in your items on both sides, 
     either front or back, or your no-longer-in-use organizers to 
     upcycle them.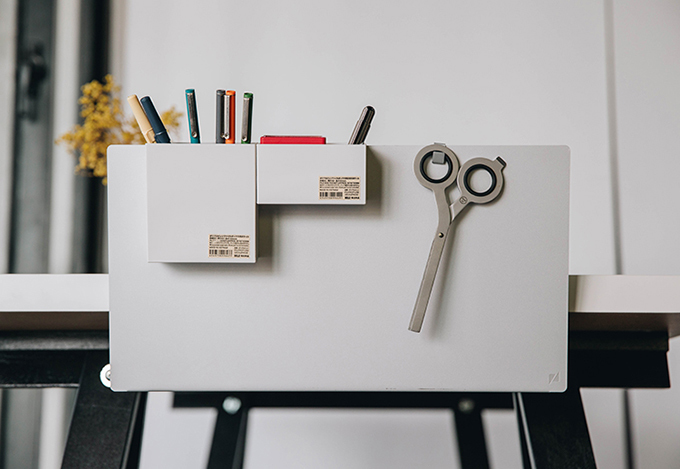 ● Secure Cables with a Magnetic Holder  (Additional purchase)
     No more bulky cable organizers .  
     The minimalist cable holder has a slot cut down the center that 
     makes it easy to slide in, secure, and prevent your cables from 
     falling off the desk to become dirty and tangled.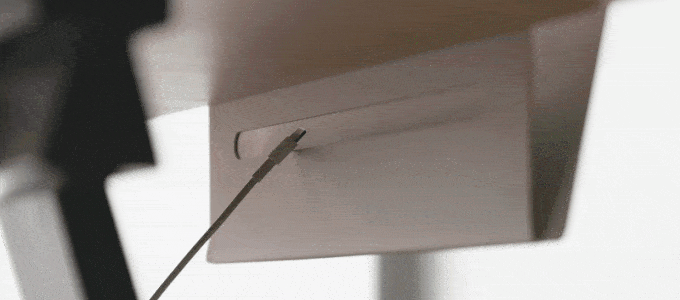 ● A Book Holder and Also a Bookmark
     By laying your book on ZENLET The Rack, you no longer have 
     to look for the book you need desperately or to flip through 
     the pages to find the page you read last time.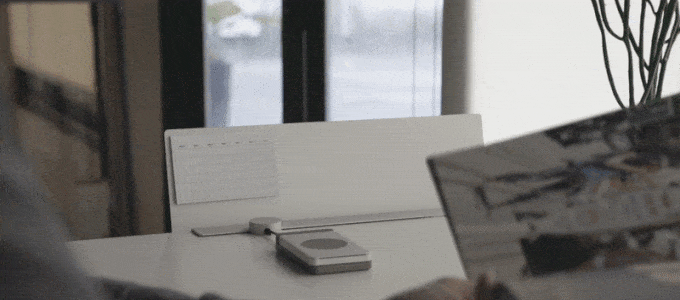 ● Radius Corners l Collision Proof Design
     The design of rounded corners is not only a tool used to 
     define the shape of an object aesthetically but also a 
     prevention device to reduce the risk of possible collision.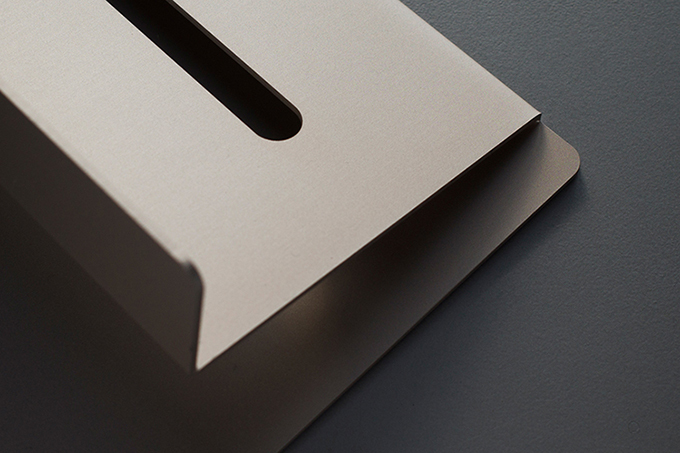 ● Aerospace Grade Material l Light & Scratch Resistant
      Made of the aircraft grade aluminium alloy, ZENLET The Rack is 
      lightweight and works well with  many  surface treatments. 
      It has been sandblasted and then anodized to provide sufficient 
      protection to the surface to make it more resistant to corrosion 
      and scratches.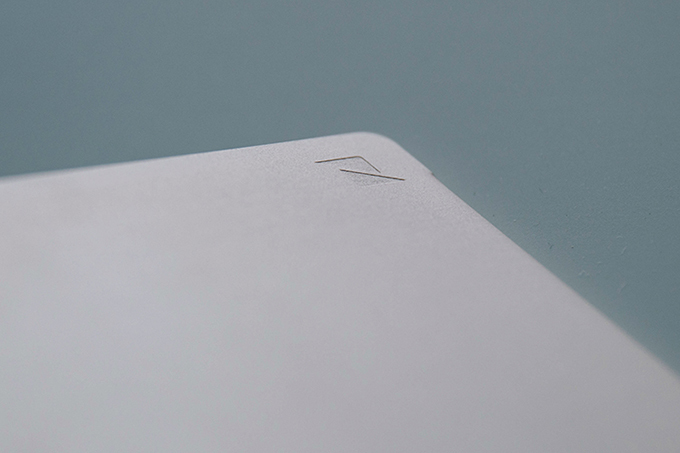 Notice

● Suitable for tables with square edges with the desktop thickness of at least 3 to 5cm to 
           ensure sufficient holding capacity.

● If the desktop thickness is less than 3cm, strengthen the holding capacity with the included
           small tool.

● If the desktop thickness is greater than 5cm, the cord organizer located at the bottom will 
           become invisible.

● Not suitable for table with round countertop.

● When disassembling from the table, please handle with care especially when the countertop 
           is coated with veneer.

● When putting cords in their place through the cord organizer, please handle with care in order 
            not to cause any damage to the cords.

● Please don't use this product as a shield unless it is due to unforeseen circumstances.
Product Specification
l   The Rack 15"

Material:Aluminum 5052
Dimension:L 310mm x W 220mm x D 65mm
Weight:547g
Weight limit : 1kg

Colors:Space Grey / Silver/ Gold
Designed and made in Taiwan
l   The Hook
Material:Aluminum 5052
Dimension:L12mm x W 27.8mm x D 17mm
Colors:Space Grey / Silver/ Gold
Designed and made in Taiwan