"Technology no longer brings you the anxiety but the extension of energy."


We nowadays live in a fast-paced modern society where our live constantly struggles with the speed of how quickly we move around.  Due to the restless searching for a balance in life, we feel overwhelmed and stressed out. Sometimes, the conditions become worse and develop the symptoms such as anxiety and depression, etc. 


Therefore, it is vital to release all stresses and rejuvenate your mind from time to time.  According to the research, aromatherapy can suppress negative emotions such as anger, irritability,& stress, and can induce the positive emotions such as happiness, relaxation, and efficiency, etc.

When we create a new item, we hope this item will bring not only the convenience to our life, but also that it will provide the healing power to our well-being.  With that in mind, we have come up with ZENLET Coil. ZENLET Coil keeps our phones batteries and also our spiritual batteries fully charged anytime and anywhere that we can finally have a peace of mind in the hustle and bustle of modern life.
 "ZENLETCoil is a portable aroma diffuser power bank"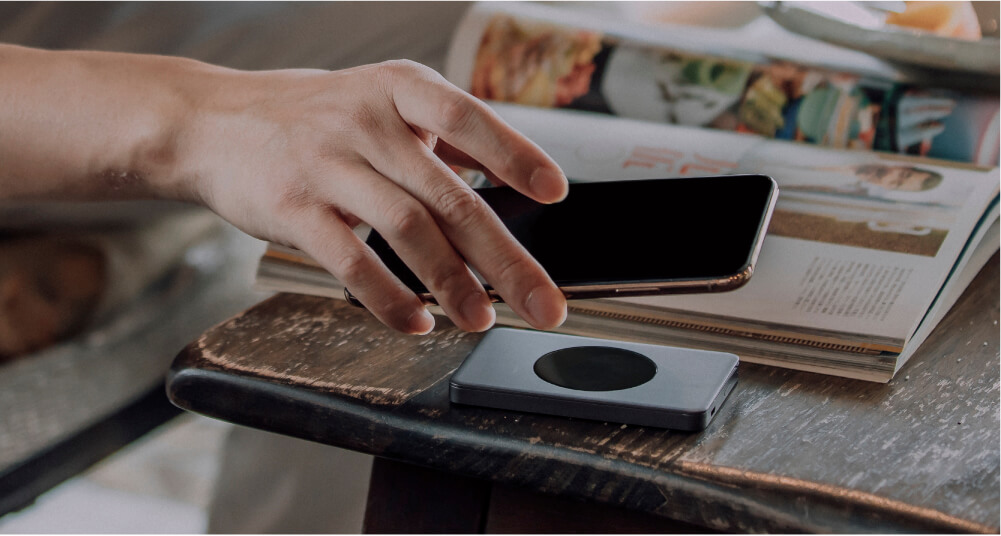 With ZENLET Coil in hand, it keeps you refresh and your mobile phone recharged at all times.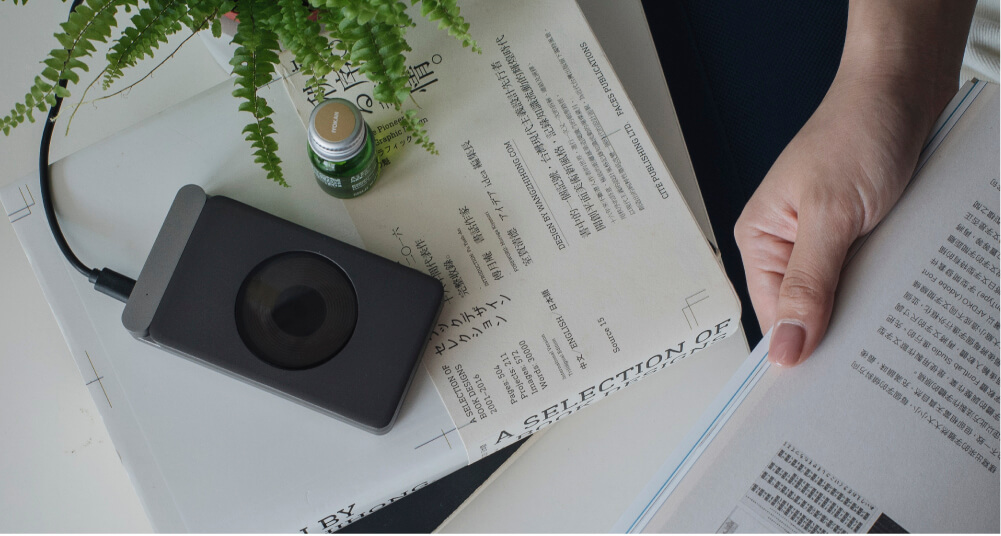 When stay indoors, simply connect your ZENLETCoil to Base Holder and plug in. Instantly, the aroma from ZENLET Coil is dispersed to the room while it is recharging.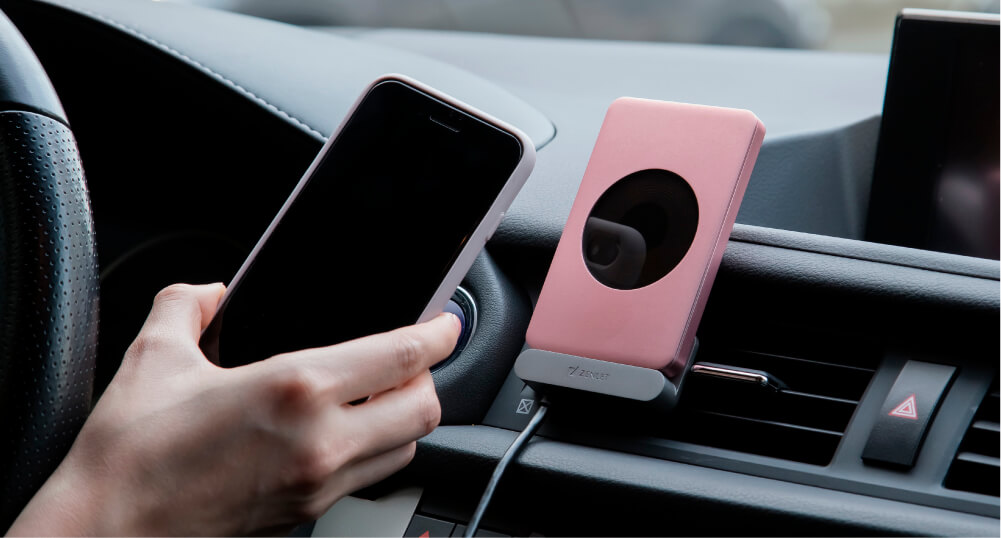 When driving, connect ZENLET Coil to the Air Vent Clip. Within a few seconds, the car is diffused with aroma.Simultaneously, the mobile phone placed on top of it will be recharged. 
 "Simple but not easy."

We have always been pursuing the strength of simplicity and instill it to our creation.


Thanks to the emphasis of more user-friendly, more intuitive user experience, and more
minimalist design, we were able to step outside the ordinary to embrace all new possibilities. 
Come, we cordially invite you join us onthis exciting journey to explore the wonders of life.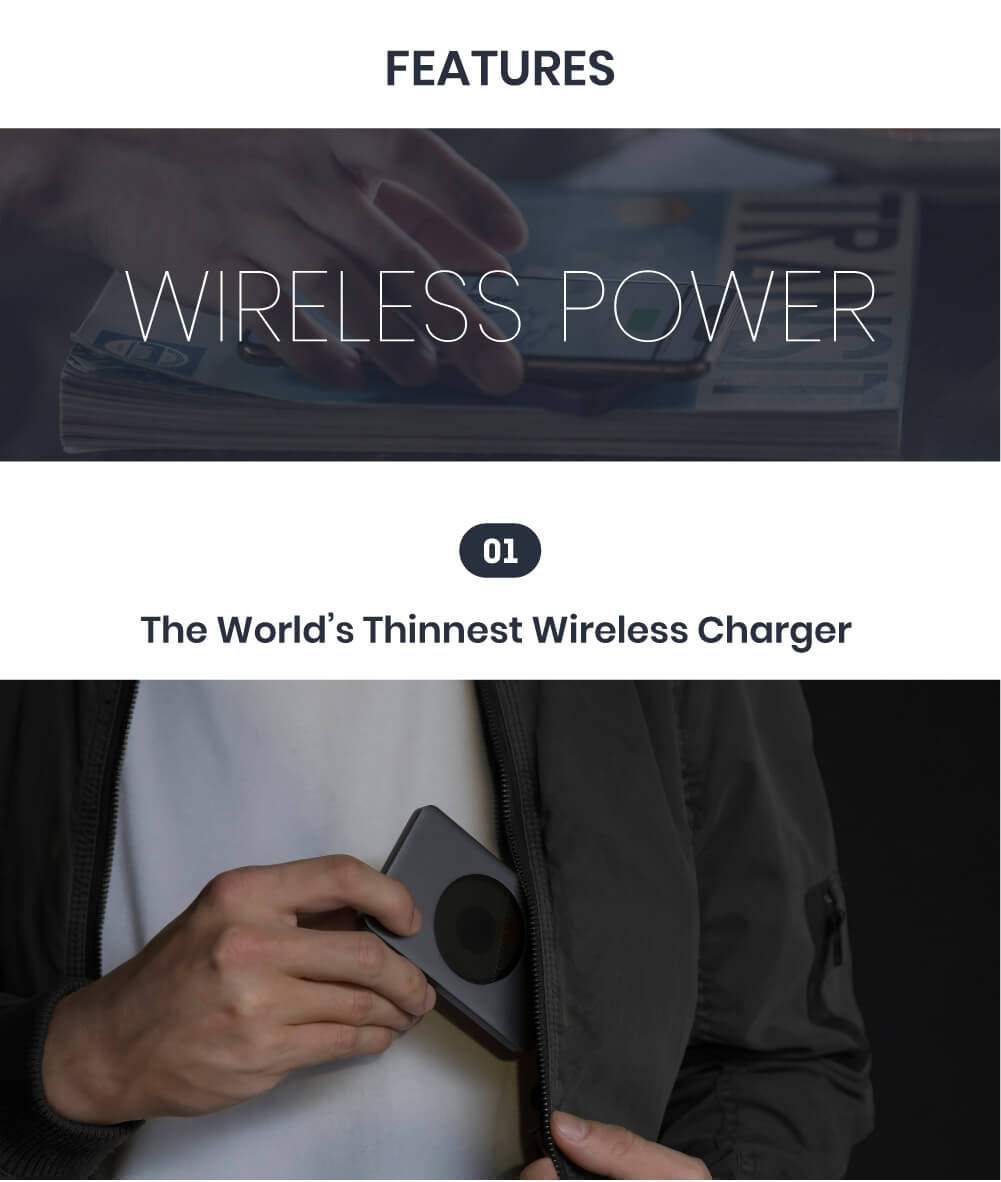 100x63.5x9.5mm,85g,4000mah
With the size of 100x63.5x9.5mm and weighs only 85g, ZENLET Coil has the power capacity up to 4,000mAh.  In order to achieve this effect, we developed the breakthrough technology to compress the volume of 4000mAh in the high-density battery module to make it fit into the case body of only9.5 mm thin.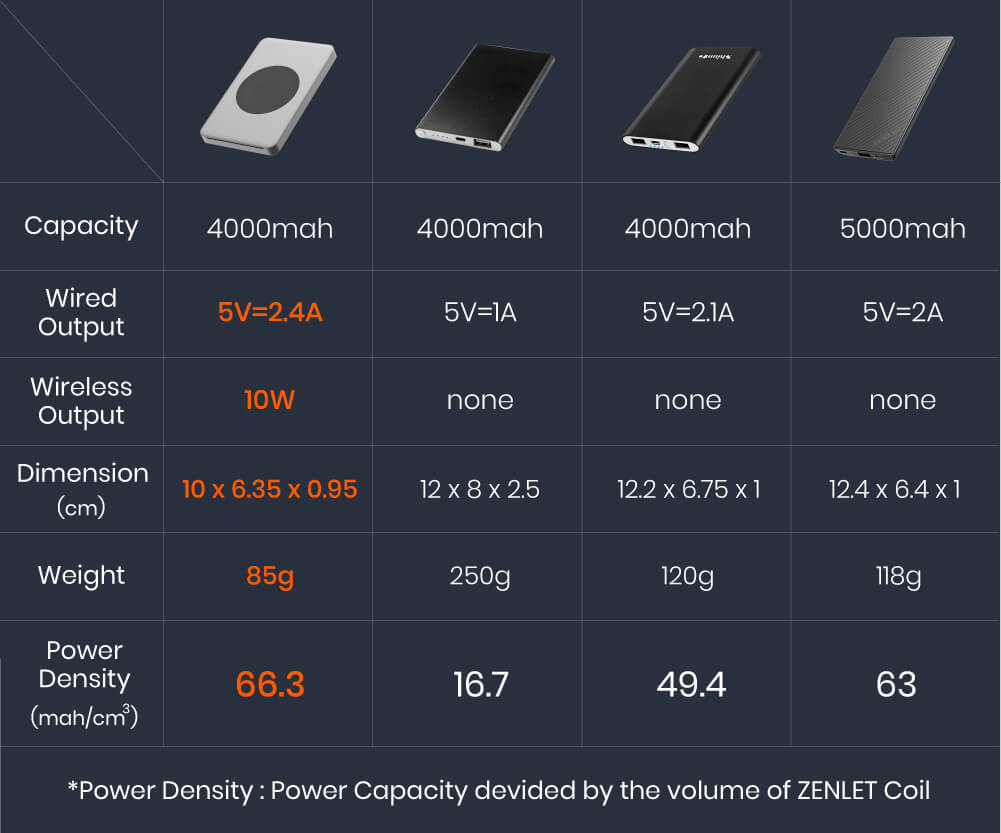 To the best of our knowledge, ZENLET Coil is the thinnest wireless power bank ever exists in the market and even beats upall of the wired power banks. Not to mention the extremely light weight andcompact size, ZENLET Coil is for sure at market-leading place.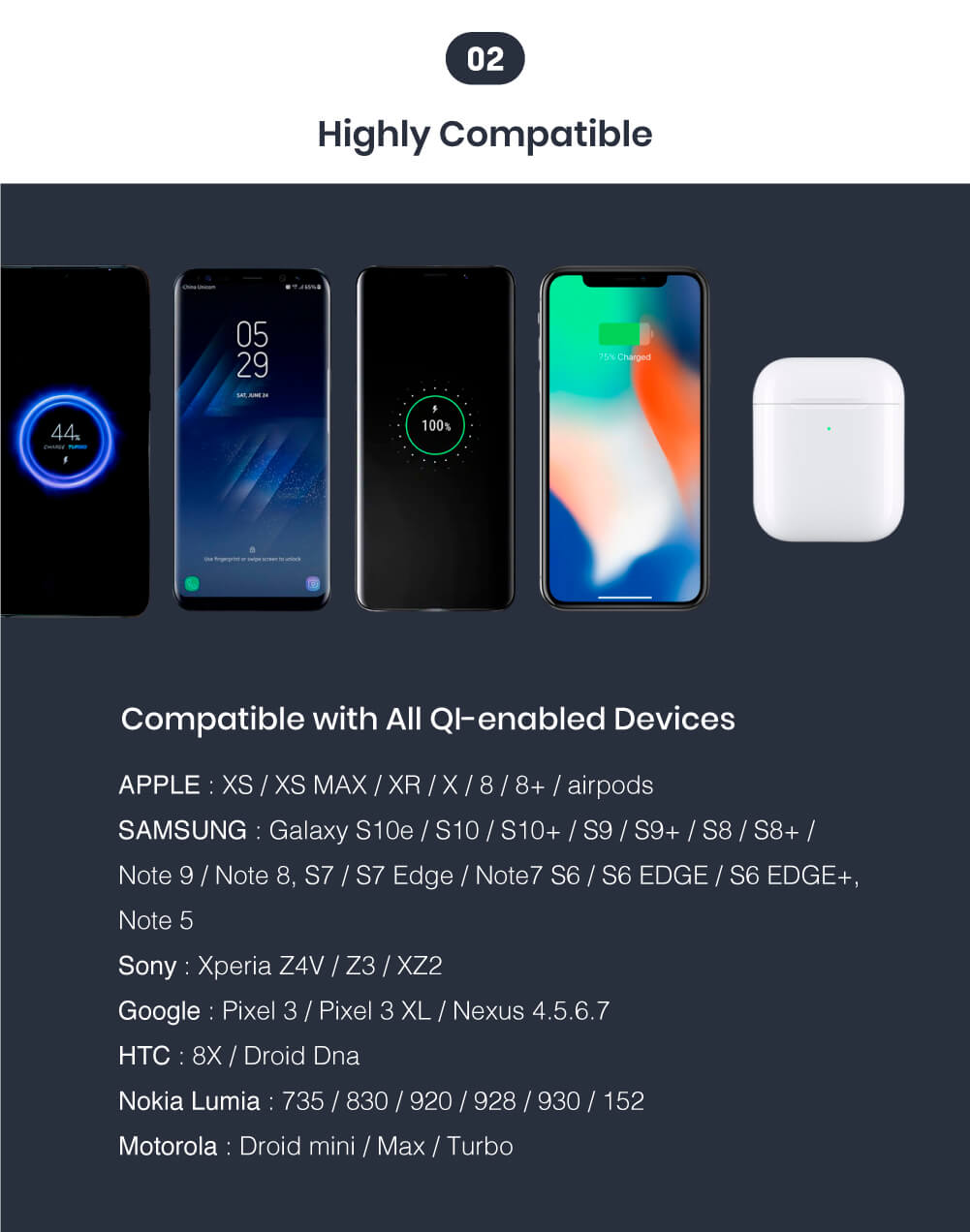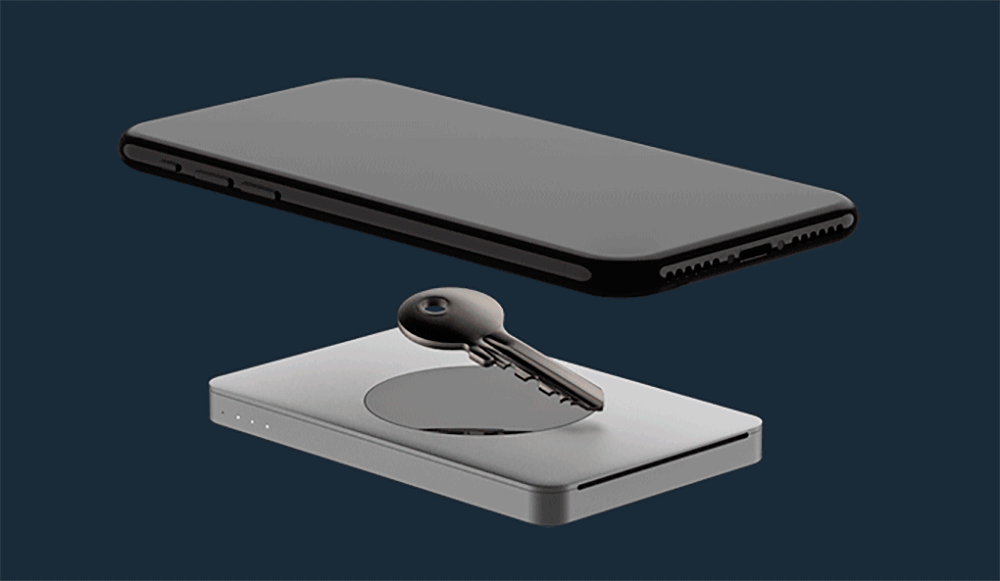 Foreign Object Detection
Foreign Object Detection(FOD) is a safety mechanism which automatically interrupts power delivery if there is interference caused by a foreign objects such as coins, keys, paper clips etc.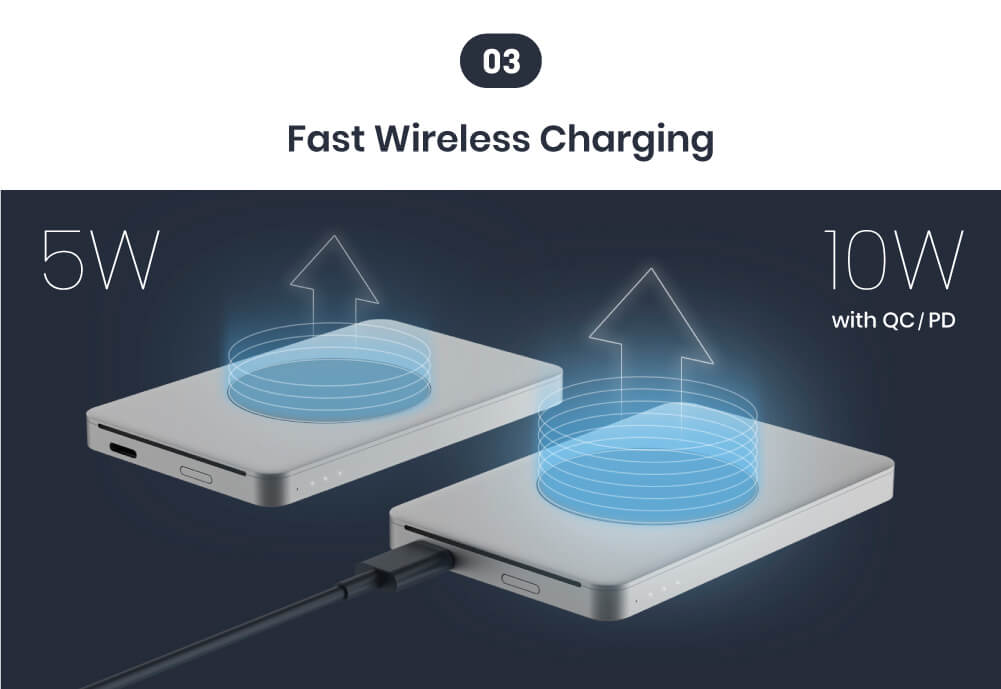 Fast Wireless Charging
When using alone, ZENLET Coil generates the output of 5W. The charging capacity will be up to 10W if it works with the adapter of either QC (Quick Charge) or PD (Power Delivery).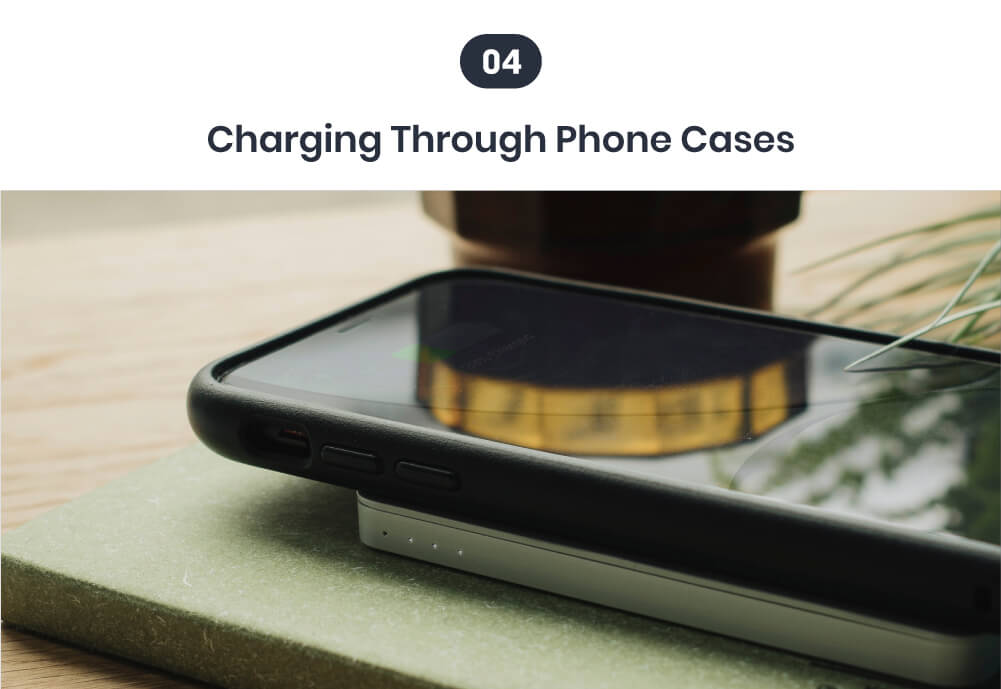 Charging through Phone Cases
ZENLET Coil can charge through phone cases up to 5mm thick. No need to pull your case on and off every time you need to charge.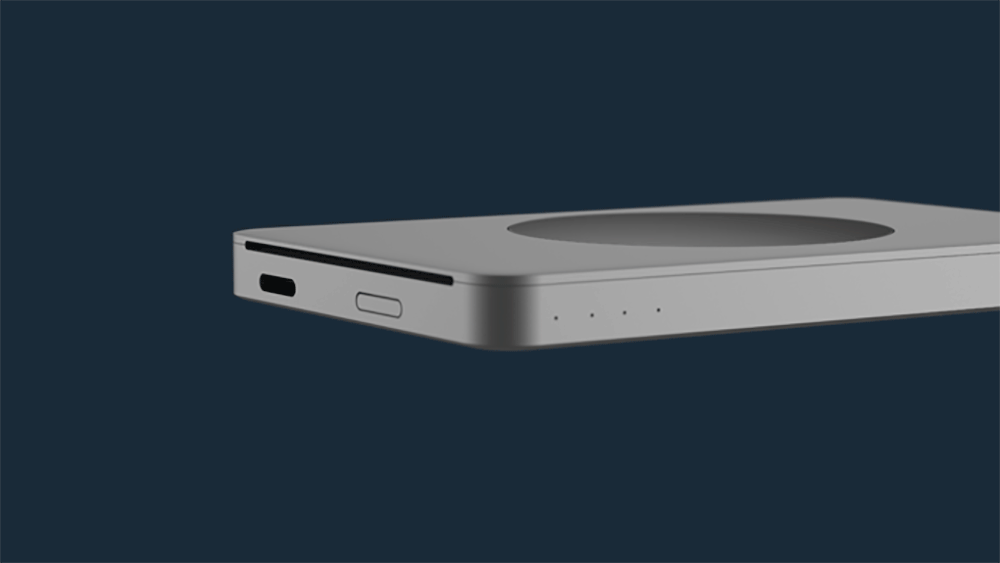 USB-C INPUT: Recharges ZENLET Coil67% faster than micro-USB port.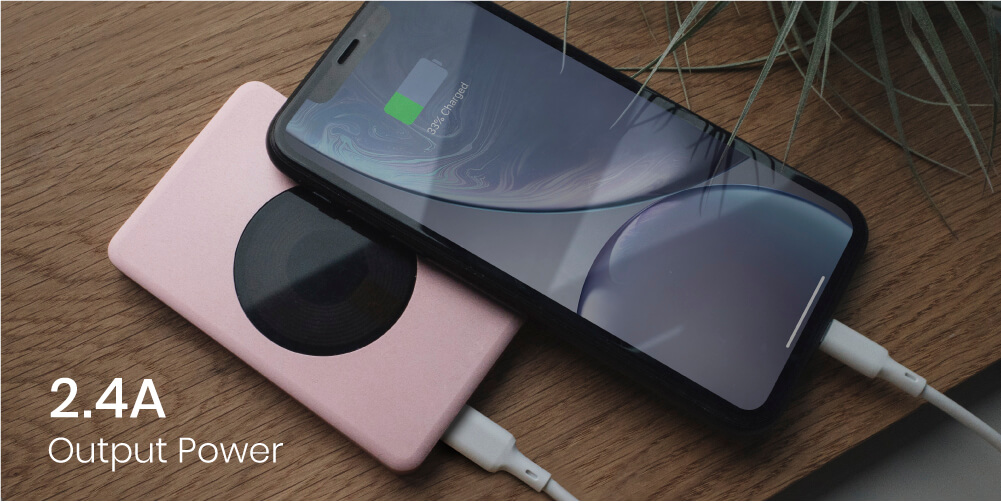 USB-C OUTPUT: Allows for wireless and wired charging. Achieves up to 2.4A output power.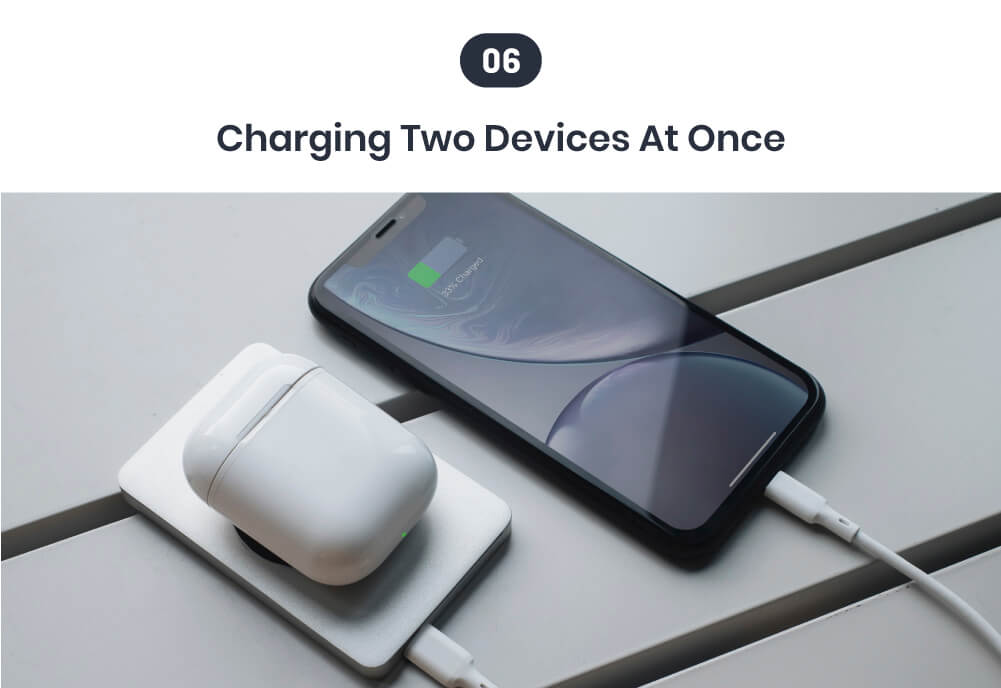 Charging two devices at once
While ZENLET Coil itself is charging wirelessly, it can also charge the other device with the USB-C cable at the same time.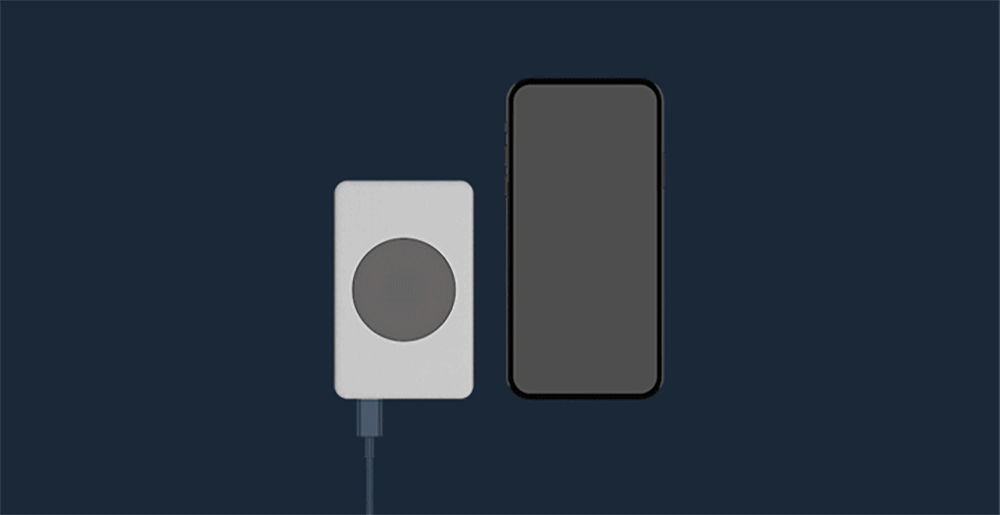 Automatic Power On
No need to press any buttons to start charging or diffusing as ZENLET Coil will automatically return to a power on state upon connection.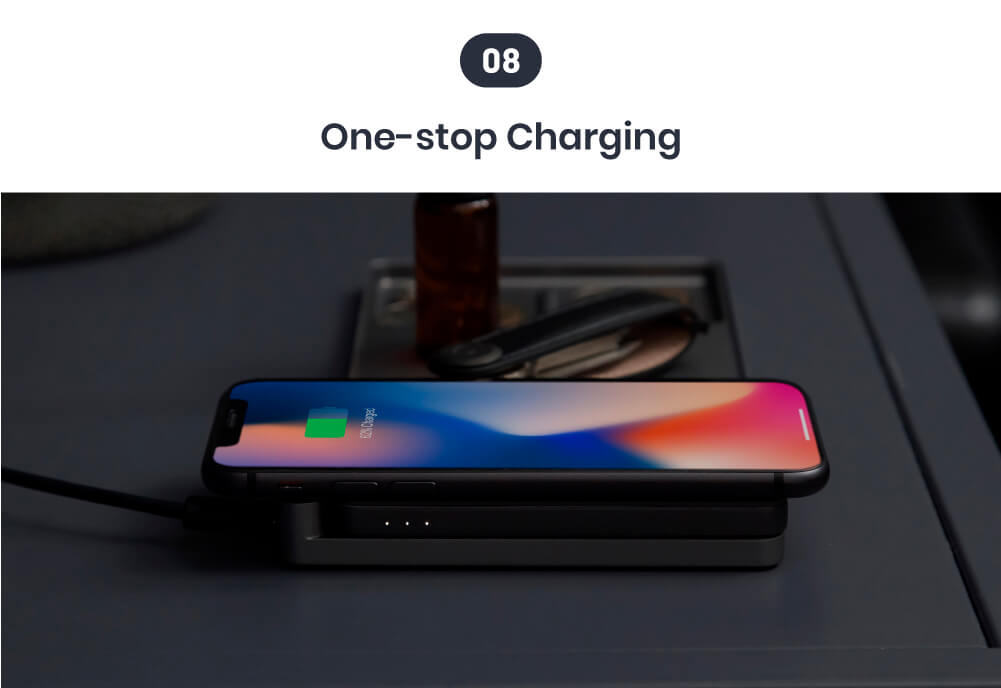 One-Stop Charging
While charging your mobile phone, ZENLET Coil will recharge itself synchronously to allow you get double the result with just half the effort.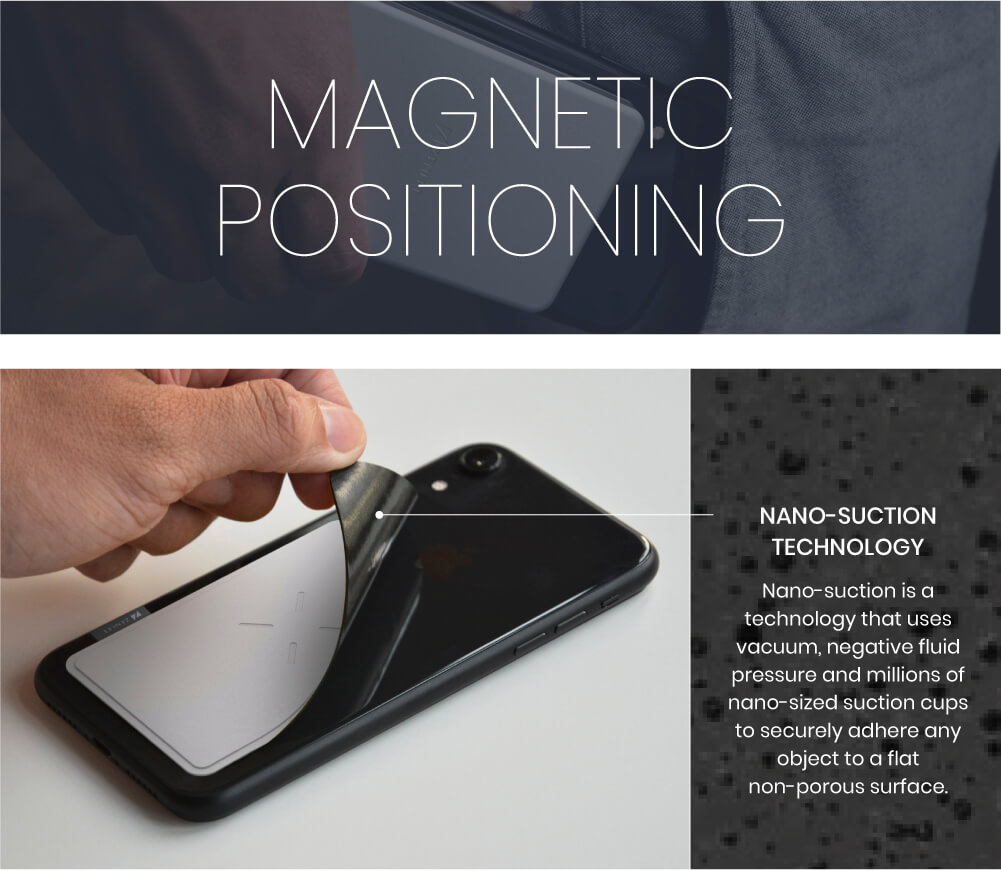 Magnetic Gel Pad
With the help of Magnetic Gel Pad, a unique positioning tool created by ZENLET Team, your mobile phone is firmly fixed to ZENLET Coil and will not slip when auto positioning. It is included in the package and is washable & reusable.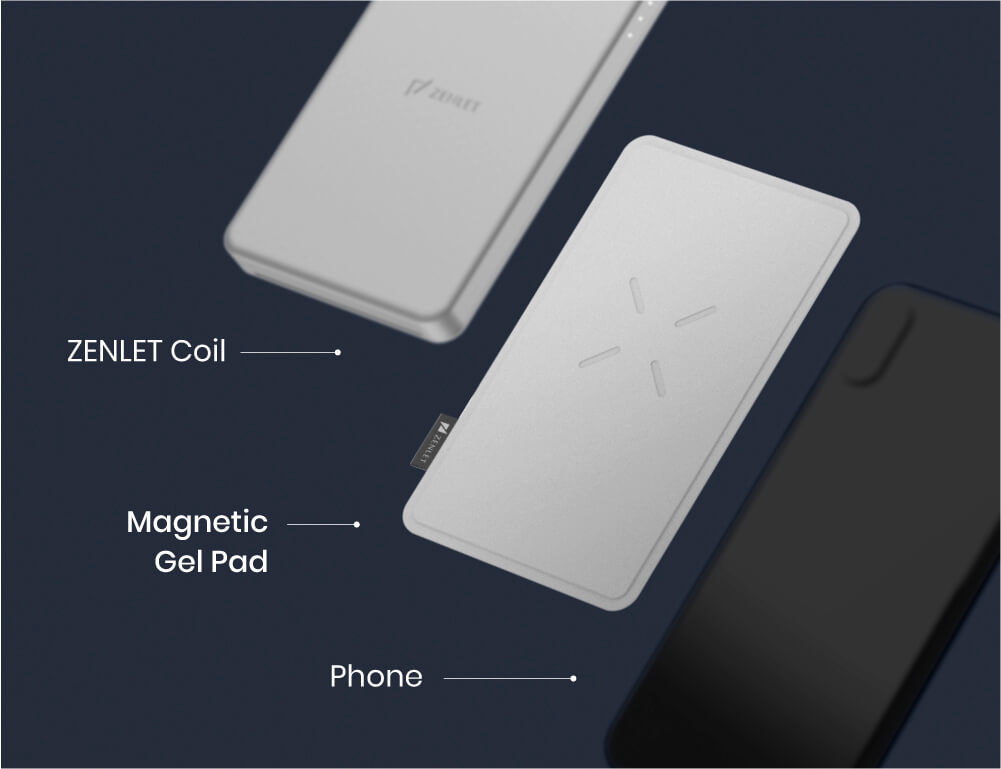 To get auto positioning by simply stick the unique Magnetic Gel Pad on the back of your phone. Then place your mobile phone on ZENLET Coil with the display facing up.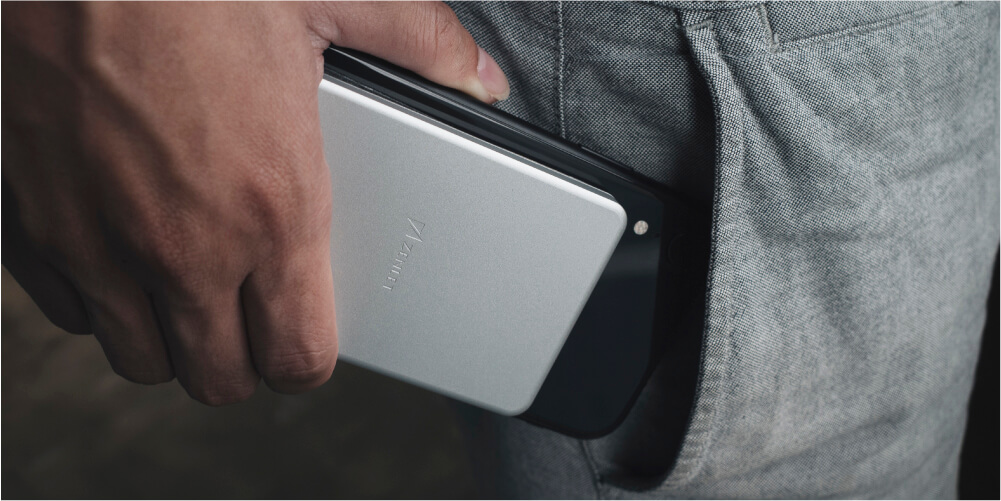 Magnetic Gel Pad ensures your phone a secure hold against ZENLET Coil for a fast and sufficient charging in your pocket or in your bag.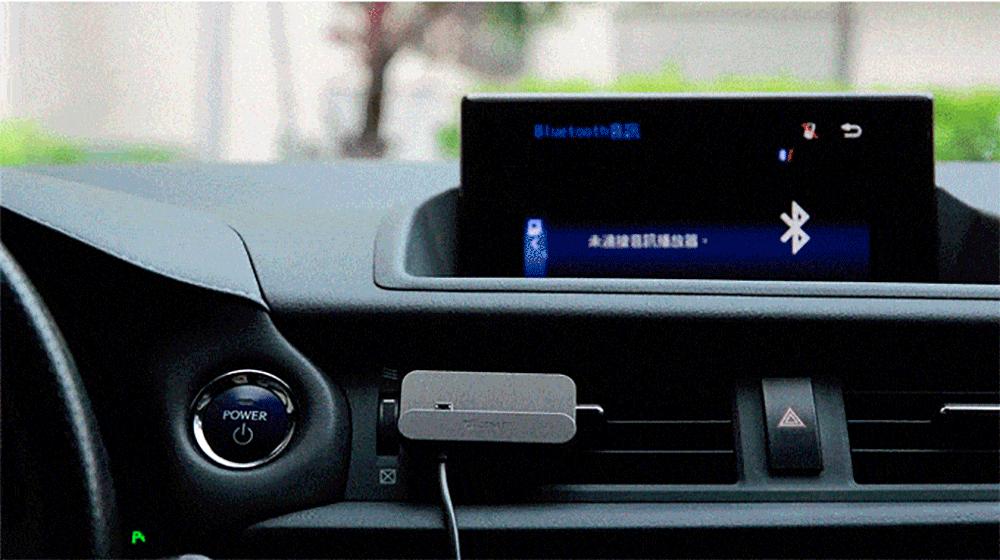 In addition, Magnetic Gel Pad works well with Air Vent Clip. By connecting Magnetic Gel Pad to the Air Vent Clip, it enables several functions provided by the phone mount, wireless charging pad, and air vent diffuser. While you are enjoying the fresh air in the car, your mobile phone and ZENLET Coil are being recharged simultaneously.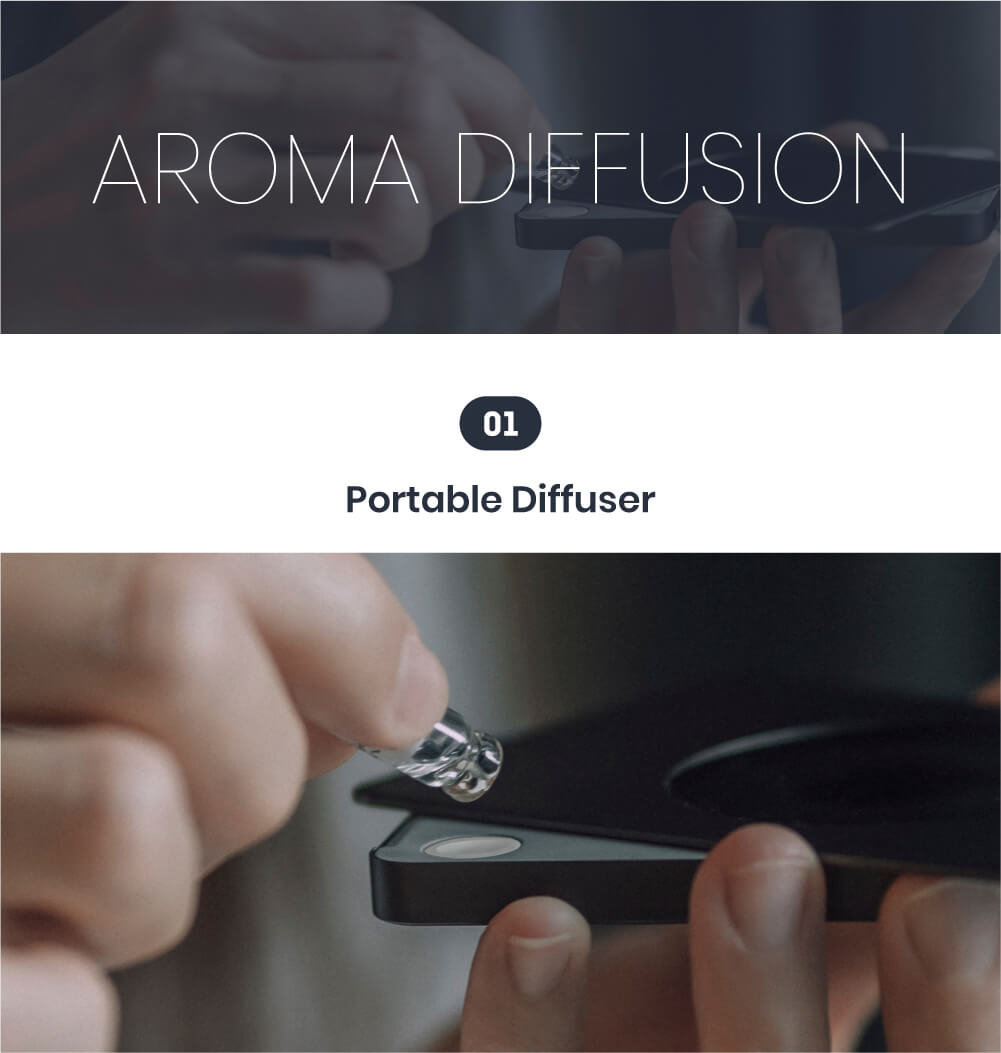 ZENLET Coil utilizes two methods of diffusion. To passively diffuse the essential oil, simply add a few drops of oil on the aroma stones inserted on ZENLET Coil. The essential oil on the stones will be absorbed and the aroma will released into the air.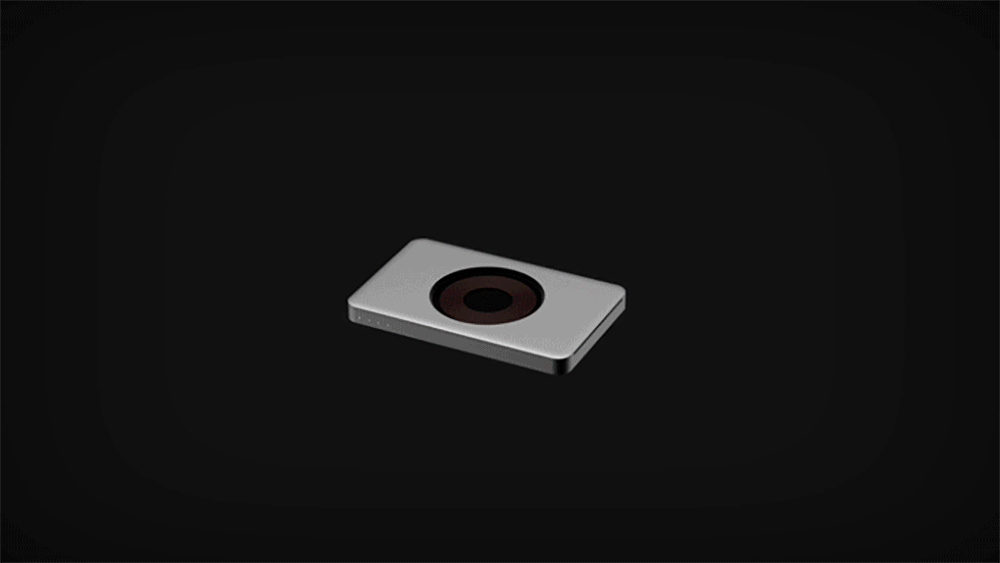 Through the help of the waste heat created when ZENLET Coil is charging wireless, the effects of aroma diffusion is greatly optimized.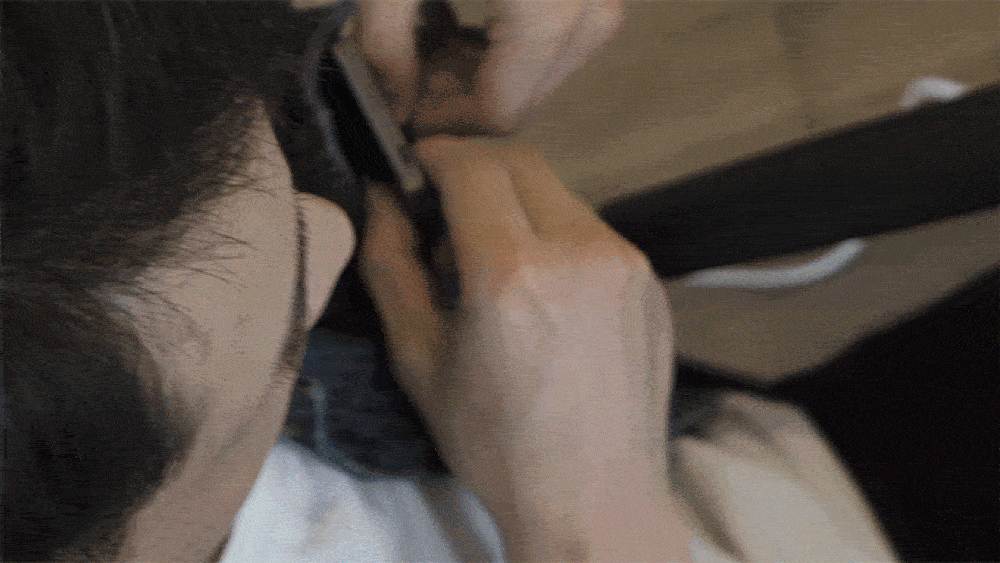 Contrary to the passive diffusion, ZENLETCoil can diffuse aroma proactively. When ZENLET Coil is connected to the Base Holder, the micro mute fan inside the Base Holder will self-start and pump air to blow the aroma through the slots on ZENLET Coil for quick and spacious diffusion.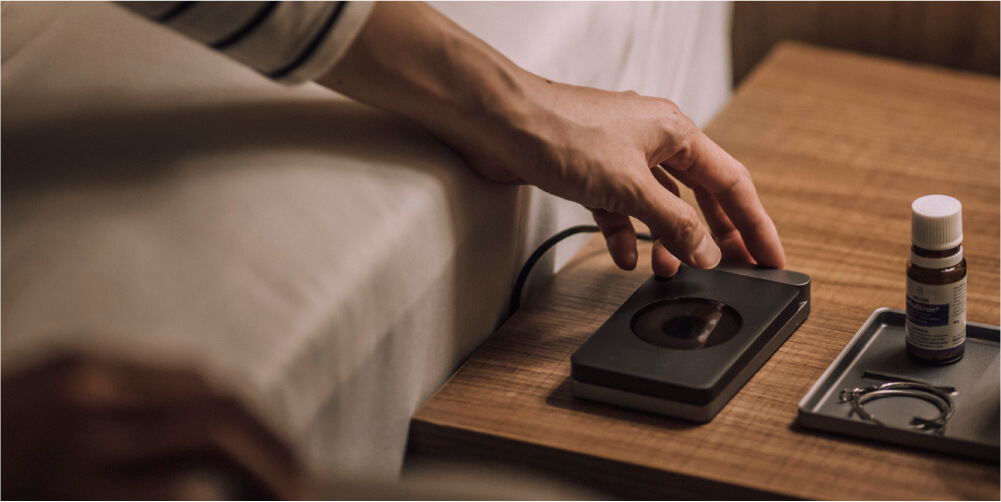 Aromatherapy relieve stress, relax the body, and promote quality sleep.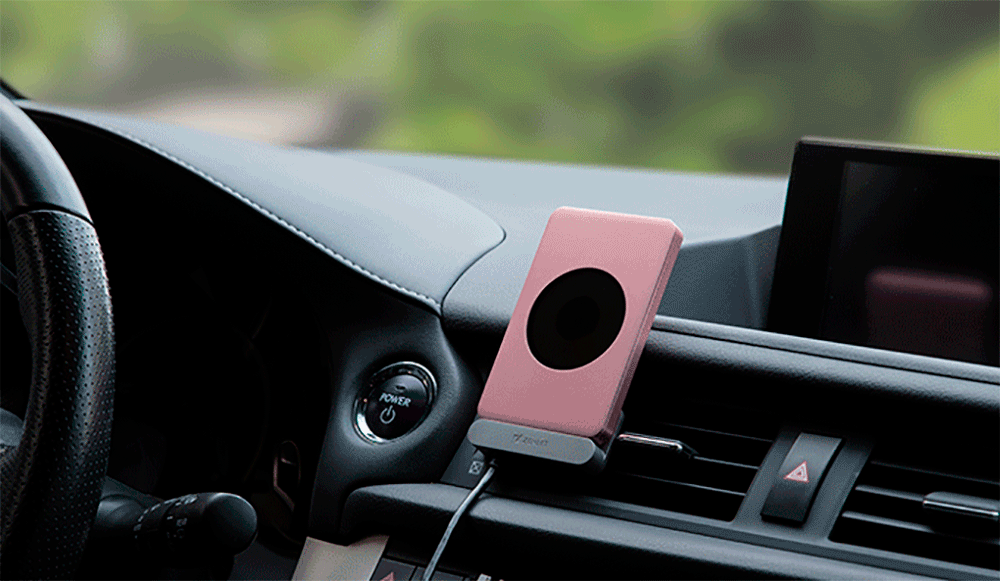 After connecting ZENLET Coil to the Air Vent Clip, the air pumped by the car cooling system will be blown and dispersed through the slots on ZENLET Coil for a quick and spacious diffusion.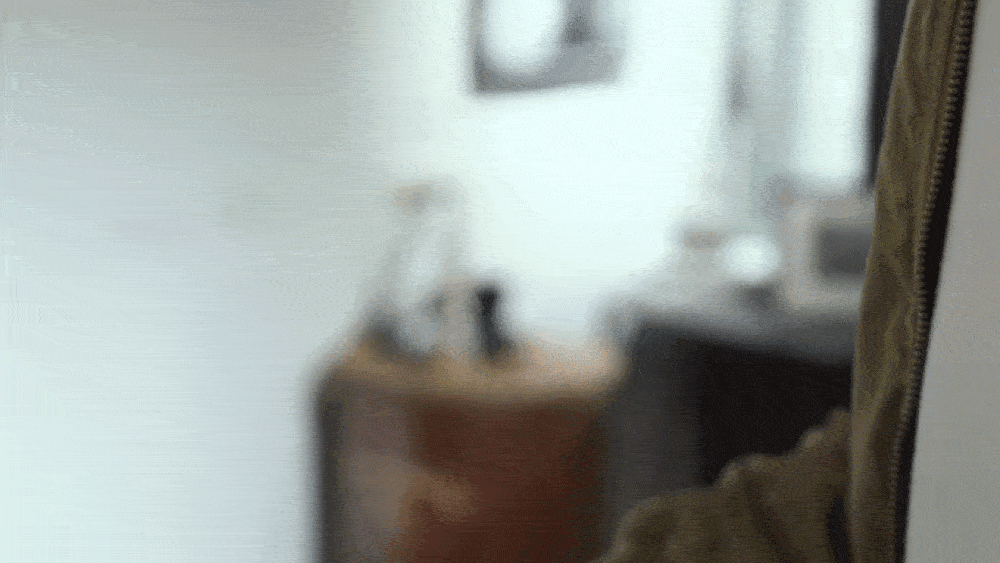 Easy to refill
Swivel open ZENLET Coil single-handedly and pour a few drops of essential oil to the Aroma Stones.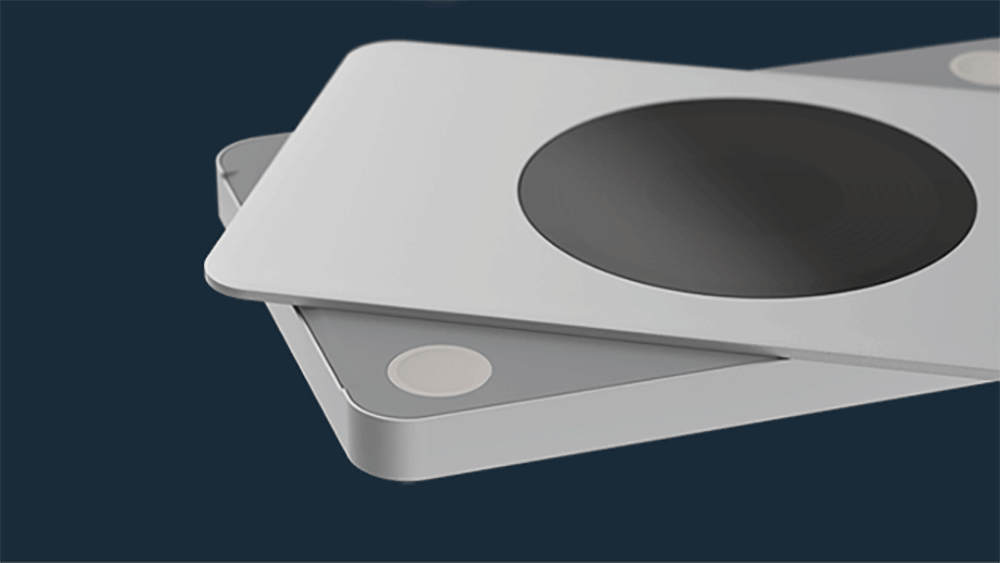 Replaceable
The Aroma Stones can be easily pulled out with the regular magnets and replaced.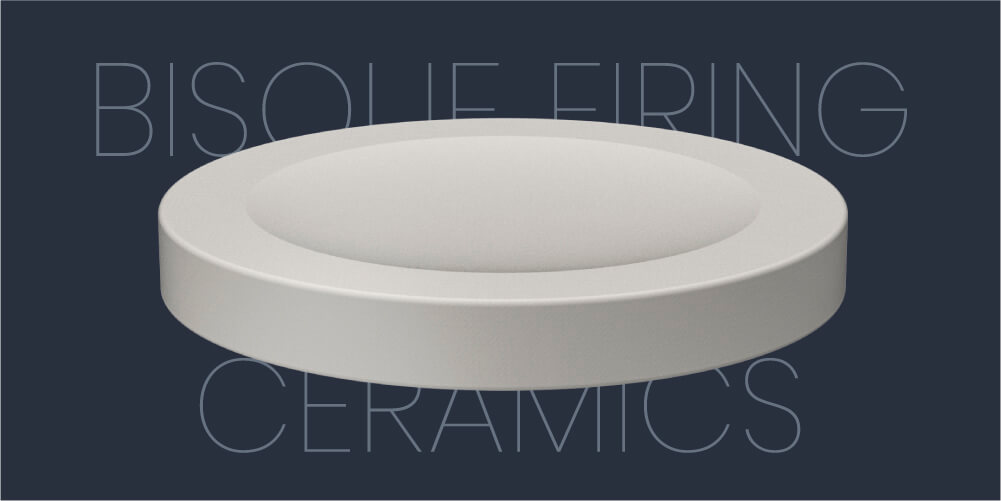 We choose the quality ceramics that have been through the bisque firing at 2,012 degrees F. The resulting piece after the firing process is porous and the pores are ideal to absorb drops of essential oil and fast diffusion. Easy to clean; simply dab it with an alcohol pad or wash it with water and let dry. Reusable.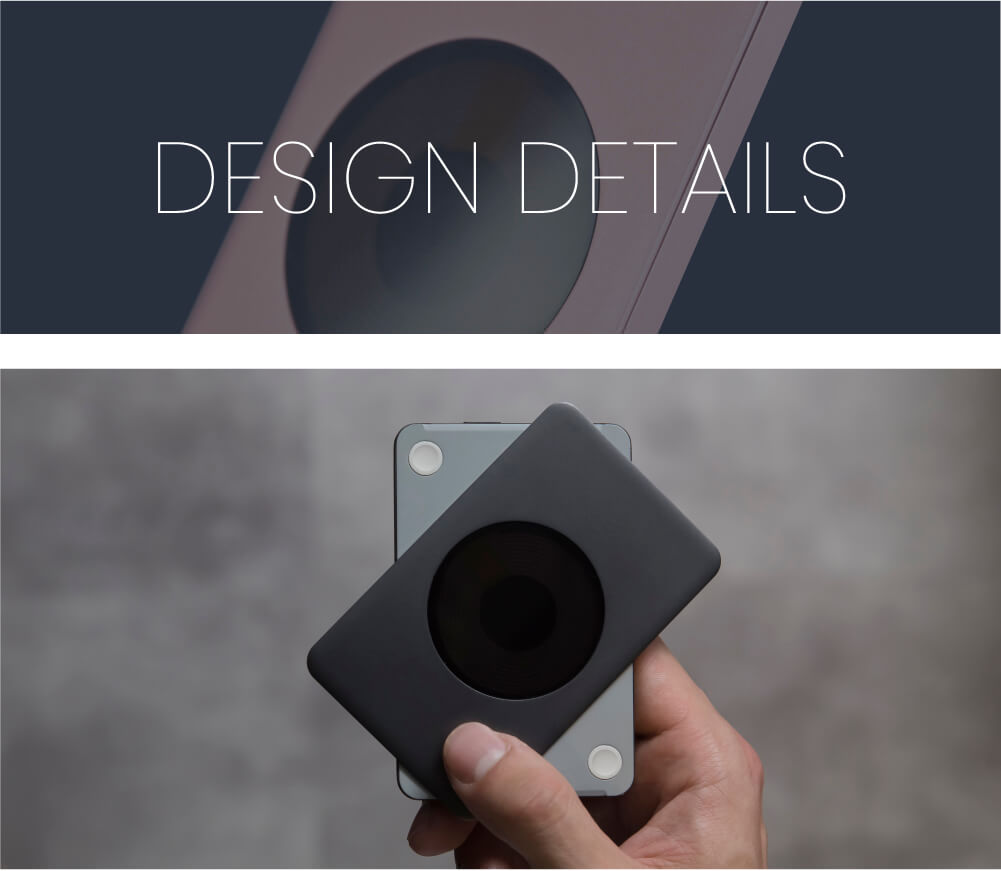 Intuitive Design
Easy swivel turn open with single hand for quick access.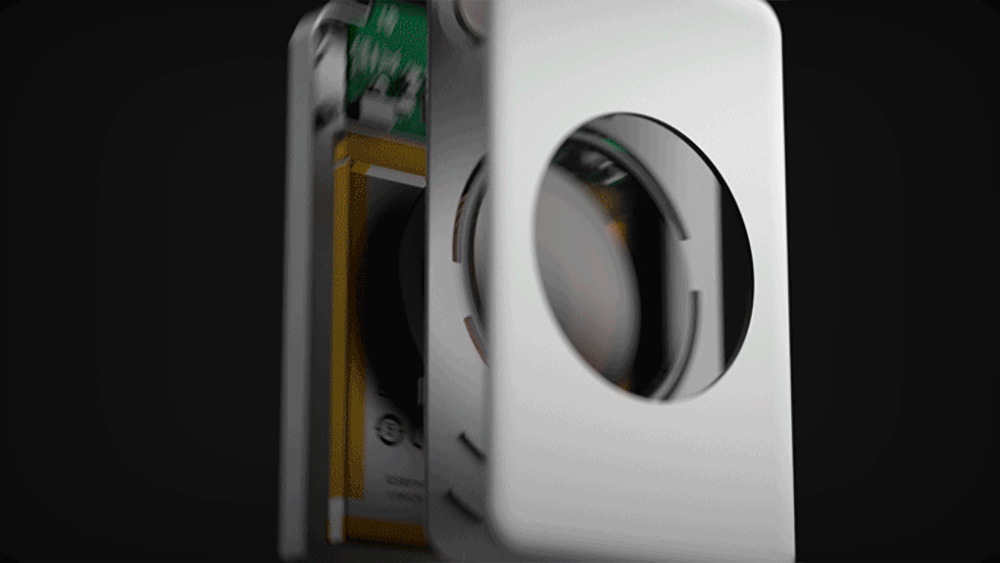 Screwless design
Screwless appearance design represents aesthetics of industrial design.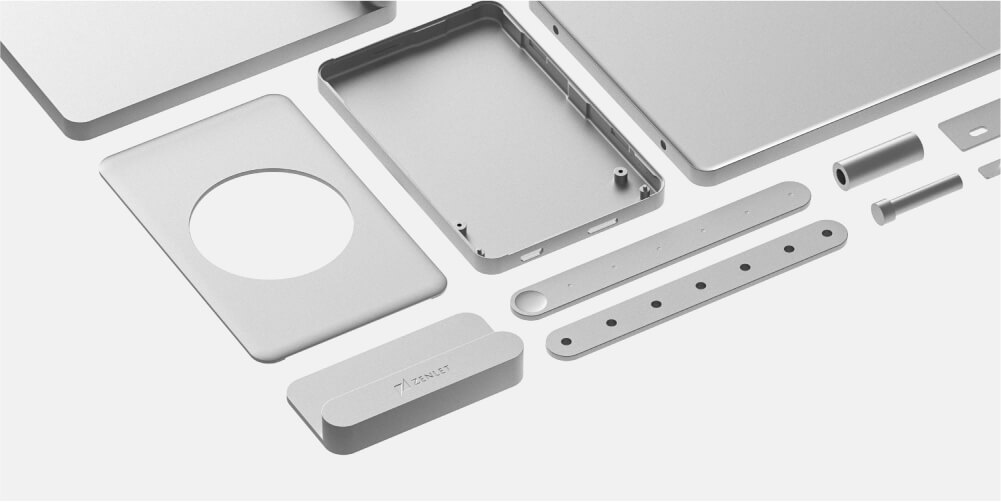 CNC Unibody
CNC process after fording enables ZENLET Coil with higher strength than normal aluminum products.